Gaylord, Michigan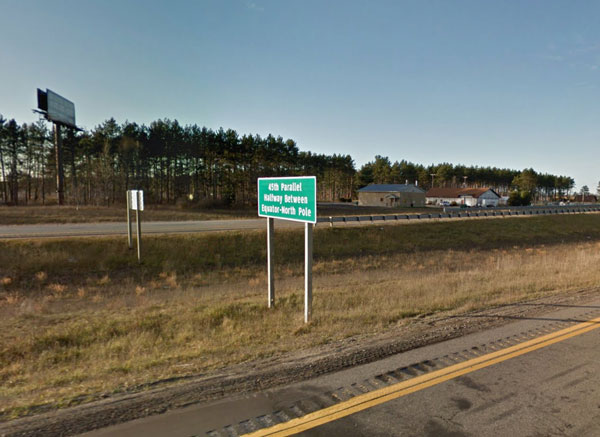 Motorists passing through Gaylord on Interstate 75 can spot a green highway sign posted where the freeway crosses the 45th Parallel. For many northbound travelers this represents the place where "up north" begins and the landscape changes to pine forests and lakes. There are signs facing north and south, as seen in the Streetview image above. The location in the freeway median does not offer a place to stop for a photo of the sign.
There are, however, other older signs marking the 45th Parallel near Gaylord. On the old route of US-27 which parallels I-75 and is now Business 75, there was once a "North Woods" style sign made of logs held up by chains. In the circa-1960s postcard below, the sign was surrounded by low arbor vitae bushes in the middle of a roadside lawn. The site was on the southern outskirts of the city which has since the time of the postcard been overtaken by sprawl development. The site is now occupied by a car dealership.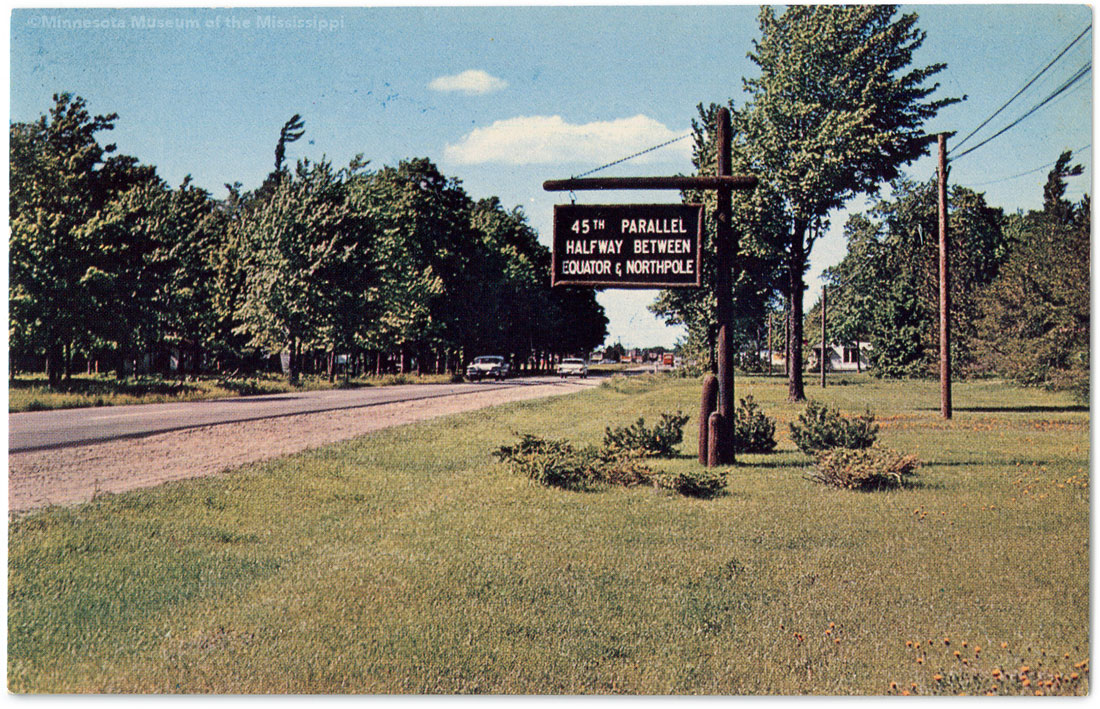 A 1935 news article mentions a plan by Myron A. Cobb, secretary of the Taft Highway Beautification association, to place a marker for the 45th Parallel here, but it was not until July 1949 that the sign was finally erected by the Gaylord Study Club with the assistance of the Michigan highway department. The sign reads:
45th Parallel
Halfway Between
Equator & Northpole
A few miles west of Gaylord, a similar log sign still stands at the 45th Parallel along Hayes-Tower Road south of Vacationland Drive. Was this sign erected at the same time as the US-27 sign in the postcard, or moved here when the car dealership was built? Although the streetview image below does not show much resolution, other photos online show that there are enough differences between the construction of the two signs to prove that this is not the same sign depicted in the postcard image. Recently the old sign lost a lot of its charm when the vintage lettering on the plaque was replaced by a modern commercially-printed signboard.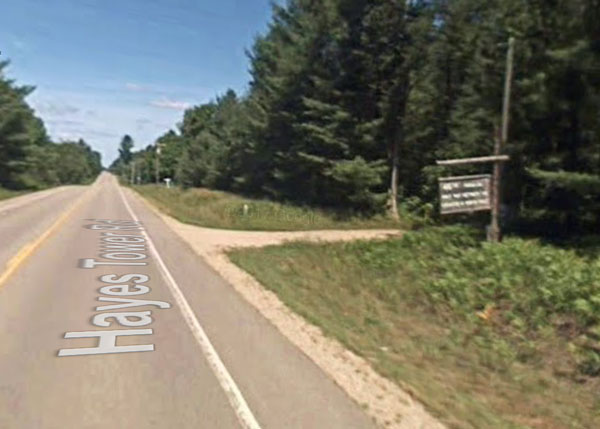 View 45th Parallel Markers in Google Maps