Menominee, Michigan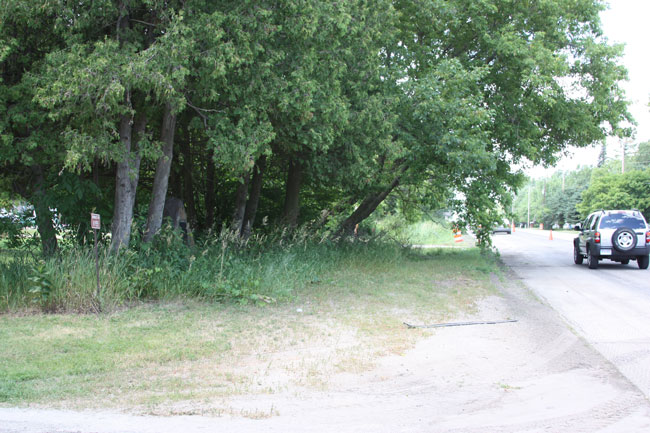 Leaving Menominee to the north on Highway 41, the traveller passes this neglected marker hidden among the weeds under cedar trees on the west side of the road directly in front of some houses. It is one of several monuments erected by Marinette Daily Eagle editor Frank Noyes in the 1930s. This marker commemorates the line exactly halfway between the Equator and North Pole.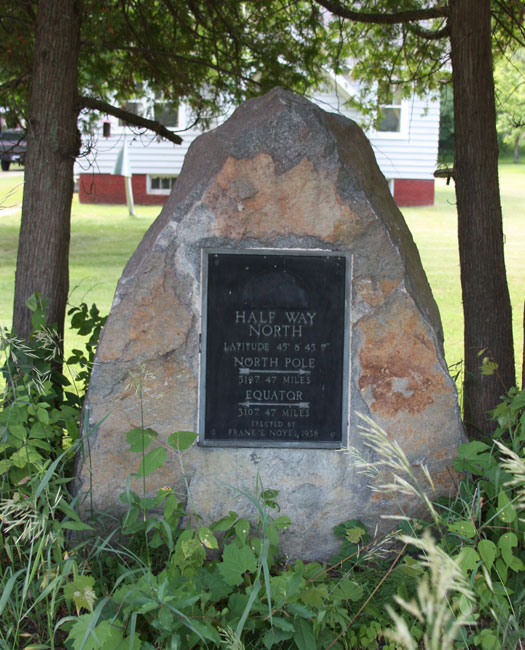 Frank Noyes placed two other monuments in the area: One directly to the west near Beaver, WI which also marks the Half Way point, and another farther south on Hwy 41 near Oconto, WI which marks the 45th Parallel.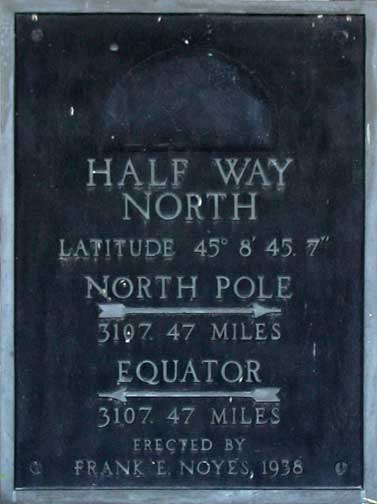 The plaque reads:
Half Way North
Latitude 45° 8' 45.7"
North Pole
>------------->
3107.47 Miles
Equator
<-------------<
3107.47 Miles
Erected by
Frank E.Noyes, 1938
View 45th Parallel Markers in Google Maps