Perry, Maine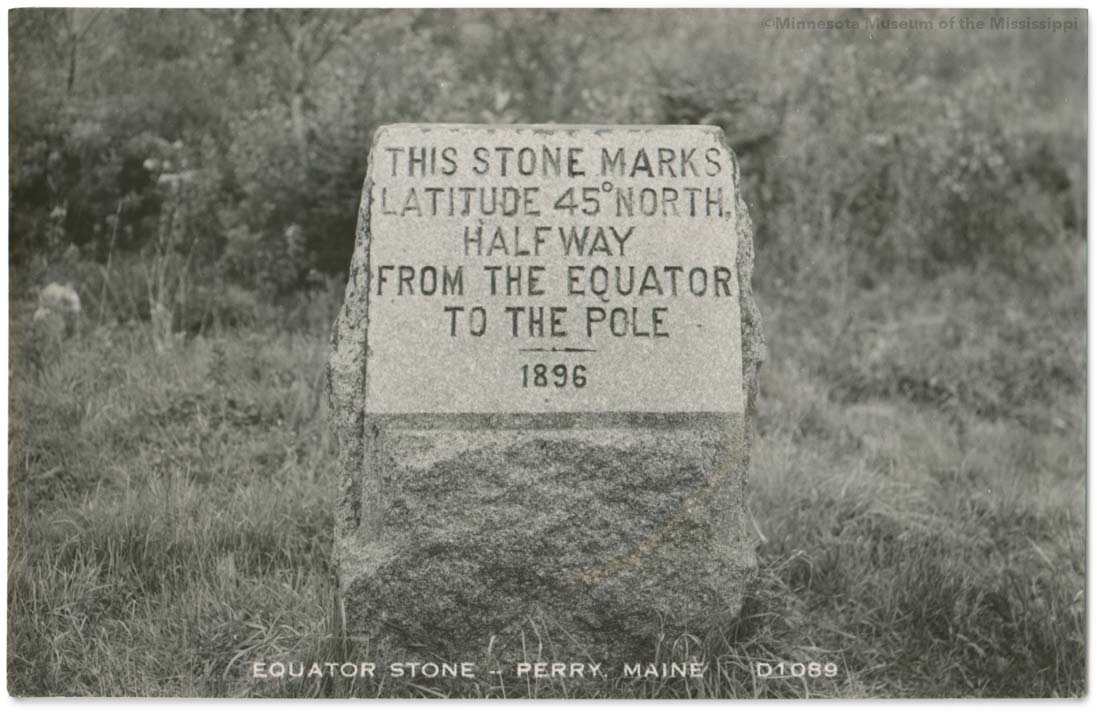 At a roadside park about two miles north of Perry, Maine on Route 1 is the oldest known monument marking the location of the 45th Parallel. The granite stone reads:
THIS STONE MARKS
LATITUDE 45° NORTH,
HALFWAY
FROM THE EQUATOR
TO THE POLE
1896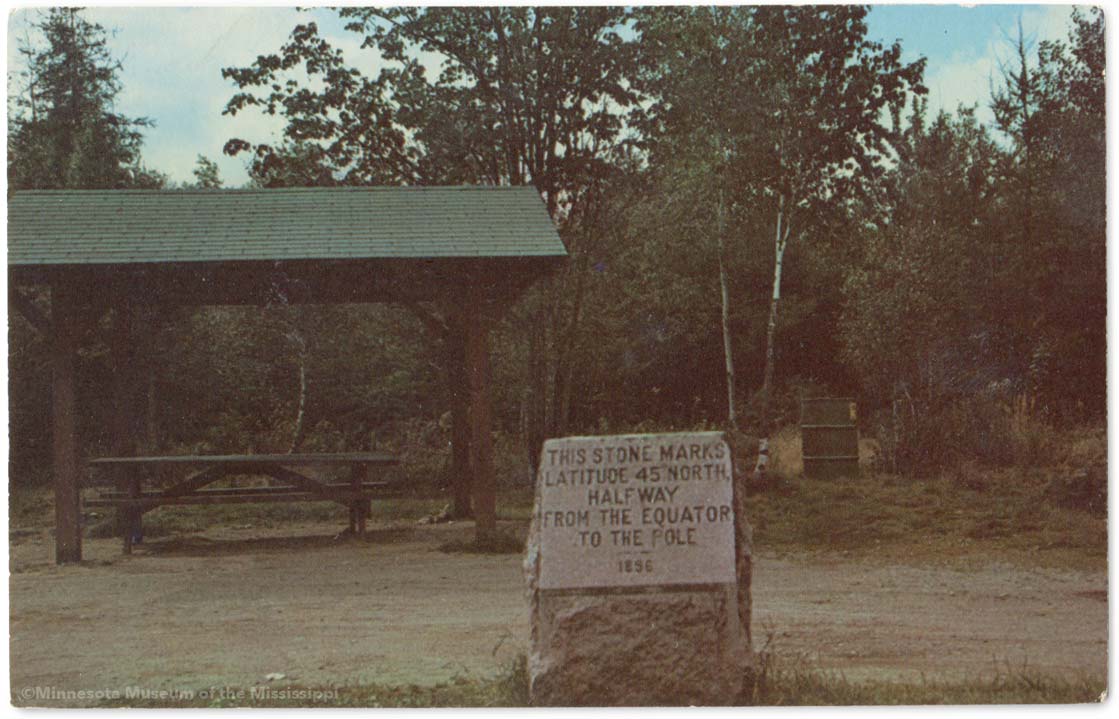 The monument has an interesting history. The US Coast and Geodetic Survey had been in the area mapping the Maine coastline in 1888. Realizing that they were nearing the 45th Parallel, two surveyors on a lark pinpointed the exact spot where the 45° latitude crossed the road north of town (as accurately as possible using their equipment) and marked it with a metal pin set in stone. Several years after the surveyors left, several geographic-minded local citizens decided to commemorate the spot with a more-permanent stone, lest the location of the small suveyors mark be lost. Though the granite monument was carved in and dated 1896, it was not dedicated in the little park until three years later on July 4, 1899.
The small roadside park on Route 1 north of Perry was refurbished with new signage in 2008.
Although the stone is slightly south of the 45th Parallel, a little farther south is also the 45th Parallel gift shop which features a pair of attractive 3D globe signs indicating the imaginary circle around the earth, as well as providing souvenirs for visiting 45th Parallel tourists.
View 45th Parallel Markers in Google Maps