Poniatowski, Wisconsin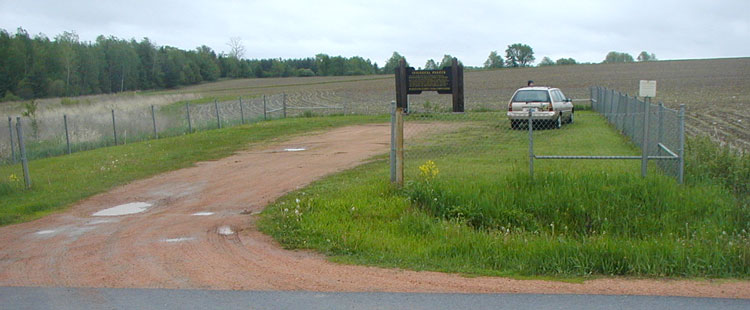 Just northwest of Poniatowski, the 45th Parallel north intersects the 90th Meridian west. Following Meridian Avenue a half mile north of County U, you will find this tiny plot of a county park surrounded by farm fields. There are no amenities at this park, not even a picnic bench. There is no reason for anyone to stop here other than to contemplate the node where these imaginary lines intersect.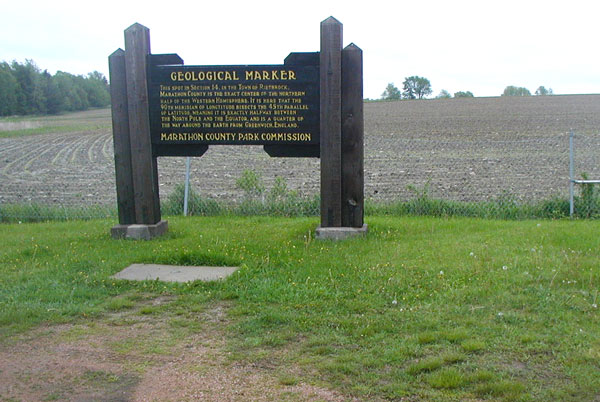 The large sign provides the backdrop for a geological survey benchmark before it, much like an altarpiece screen behind its omphalos center point.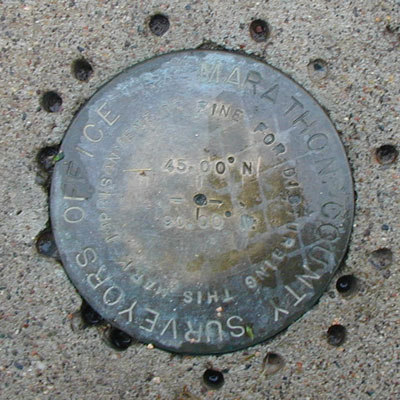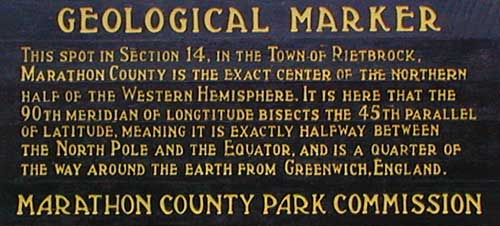 GEOLOGICAL MARKER
This spot in Section 14, in the Town of Rietbrock, Marathon County is the exact center of the northern half of the Western Hemisphere. It is here that the 90th meridian of longitude bisects the 45th parallel of latitude, meaning it is exactly halfway between the North Pole and the Equator, and is a quarter of the way around the earth from Greenwich, England.
MARATHON COUNTY PARK COMMISSION
See this point on Google Earth
Driving back south on Meridian Road with a steeple showing Poniatowski in the distance.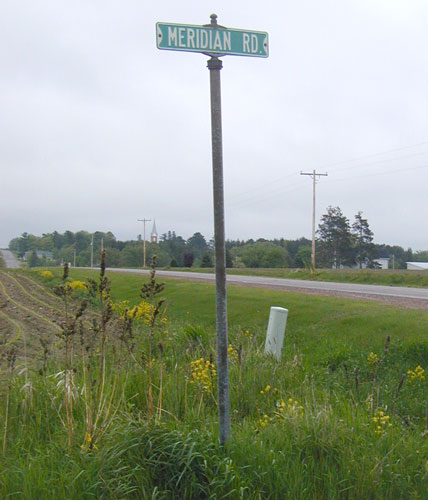 Several years ago, 45th Parallel pilgrims could sign the guest register at Gesicki's Bar in downtown Poniatowski to join the 45x90 Club and buy souvenirs. But sadly, the bar is no longer open when we visited in 2004.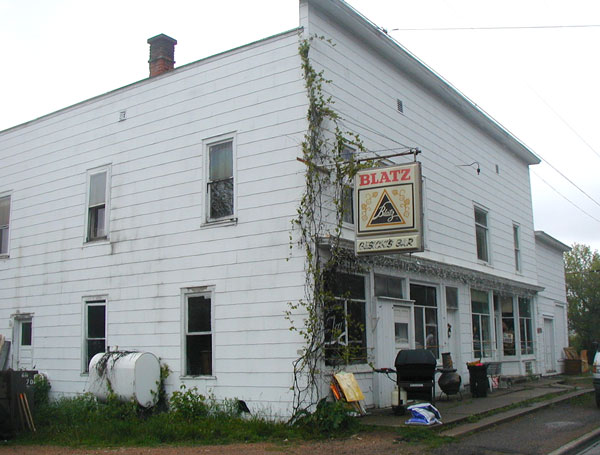 A happy update to the story: as of 2007, the visitors book has been moved to the Wausau/Central Wisconsin Visitors Center in Rothschild (exit 185 off Hwy 51), open M-F 8-5 and weekends 9-5. And they provide commemorative coin souvenirs for 45th Parallel tourists as well!
View 45th Parallel Markers in Google Maps