Pont de l'Isère, Drôme, France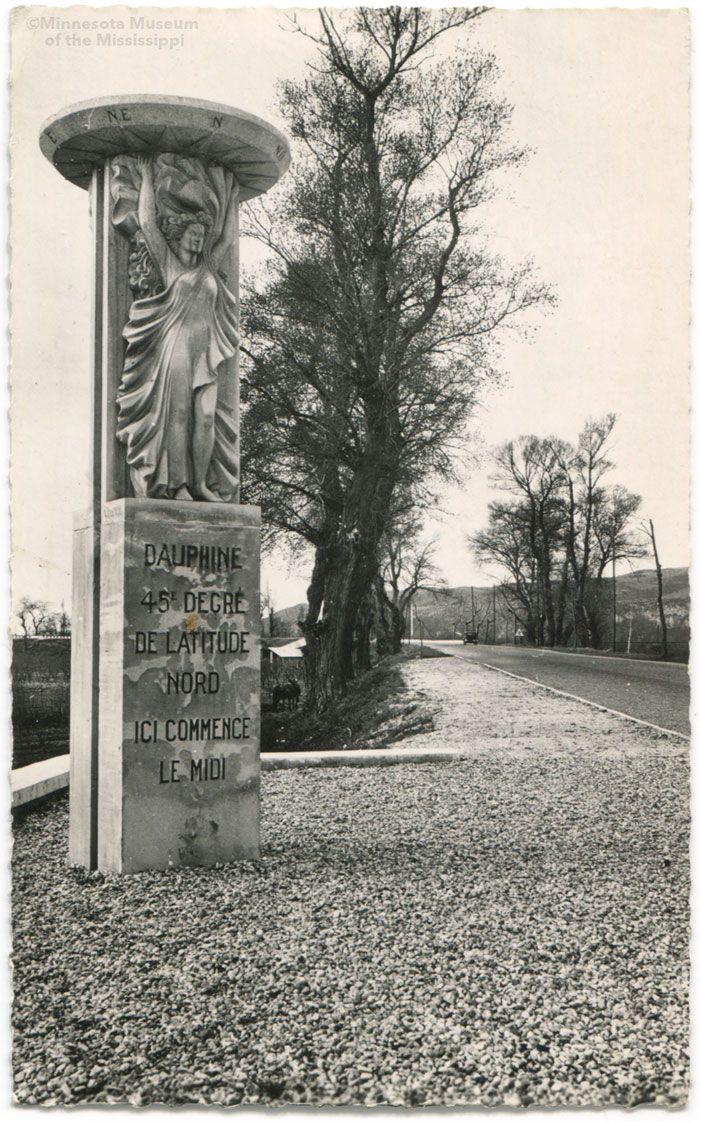 North of Valence, France, just past the Isère River crossing at the edge of the village of Pont de l'Isère there is a roadside monument marking the 45th Parallel. The monument was sculpted by local artist André Duluol (1909-2003) depicting north and south-facing women in flowing robes hoisting a compass rose capital. The imaginary east-west plane of the parallel bisects the monument with a deep groove on the sides of the column. The sculpture was completed in 1950 and dedicated the following year at a turnout along the National 7 highway.
The north side of the monument reads:
DAUPHINE
45e DEGRE
DE LATITUDE
NORD
ICI COMMENCE
LE MIDI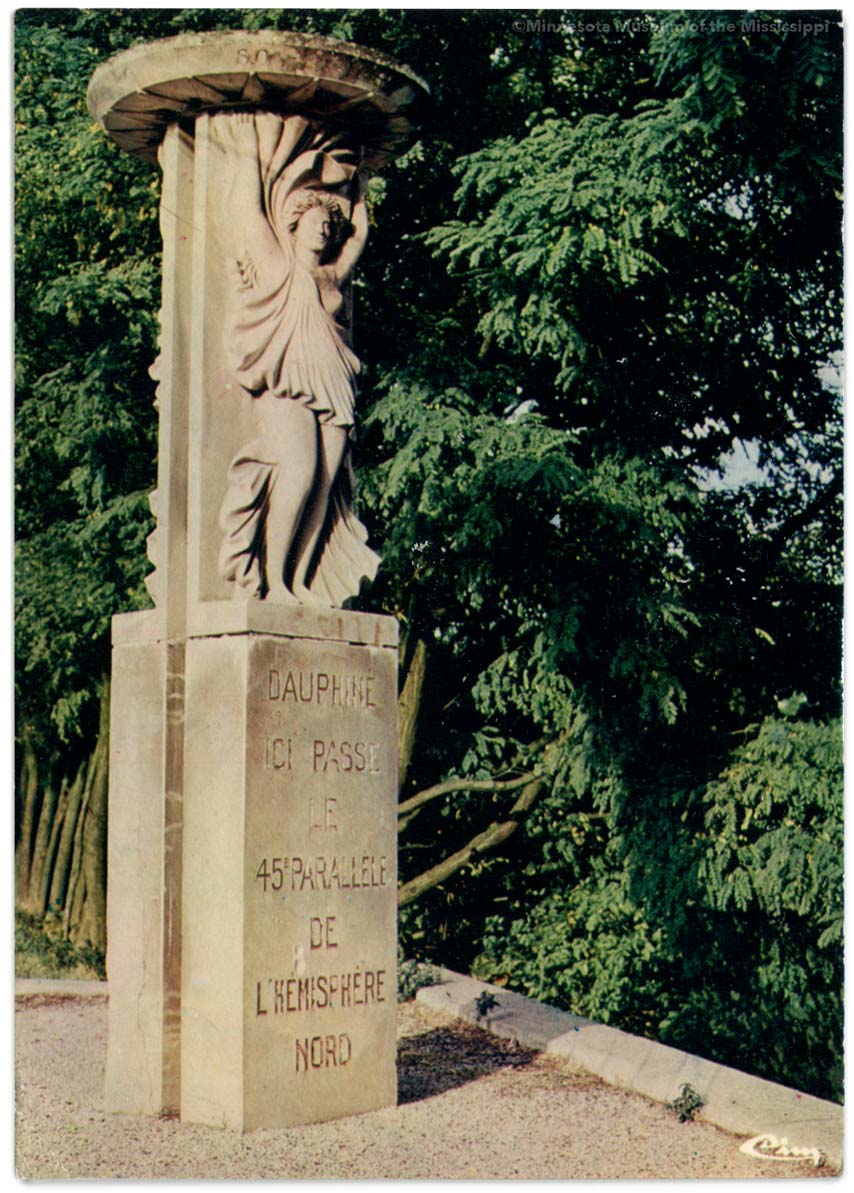 The south side of the monument is slightly different and reads:
DAUPHINE
ICI PASSE
LE
45e PARALLELE
DE
L'HEMISPHERE
NORD
The N7 has been widened since 1951, but the monument still stands in this 2015 Google Streetview screenshot, and still has a small turnout for 45th Parallel tourists. Comparing this recent image to the older postcards above, it looks like the road has been realigned and the monument moved in the years in between. The N7 alignment now runs perpendicular to the east-west line of the monument, while in the older images the road is at a obvious angle to the monument. One other noticeable change to the monument is that the inscriptions have been re-engraved on a new blocks of stone added to the base.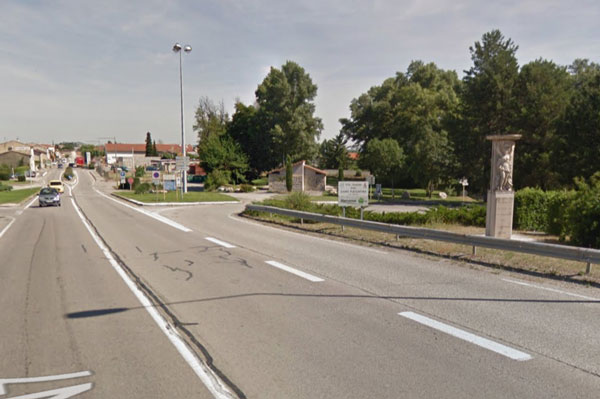 View 45th Parallel Markers in Google Maps