Hulaville - Hesperia, California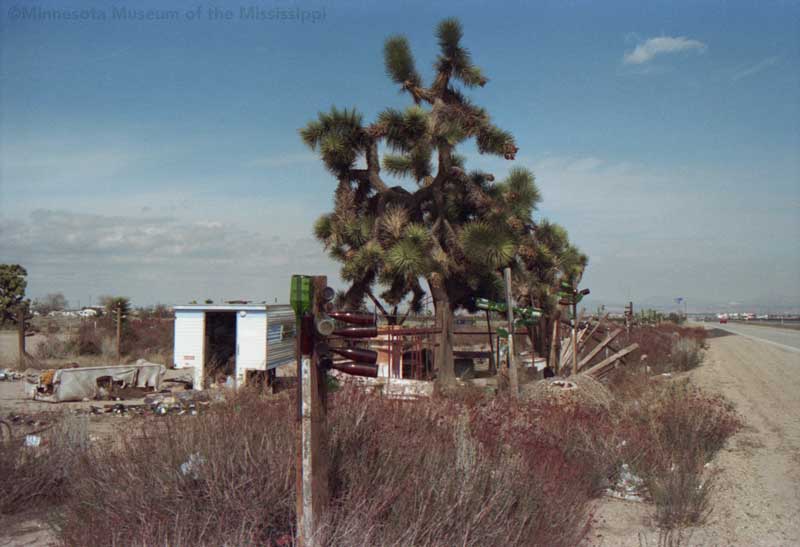 Miles Mahan bought land in the desert along Route 66 after retiring in 1954 from a colorful career as a traveling carnival worker. Picking up the trash strewn along the road, he hung the old bottles on nails from fence posts, and created a bottle forest. The little roadside junk garden of folksy signs and bottle trees became known as "Mahan's Half-Acre" or simply "Hulaville", in honor of a tall wooden cutout of a hula girl scavenged from a defunct tropical restaurant.
For many years Miles Mahan enjoyed entertaining visitors to his garden with tall tales and poetry. In 1994, ill health forced him into a nursing home. When I visited 1996, Mahan had just passed away, and most of his garden and hand-painted signs were moved for preservation to the Route 66 Museum in Victorville where they are now on display. The photos show just a little of what was once there.
Here's an interesting radio interview with Miles Mahan, and a video visit.