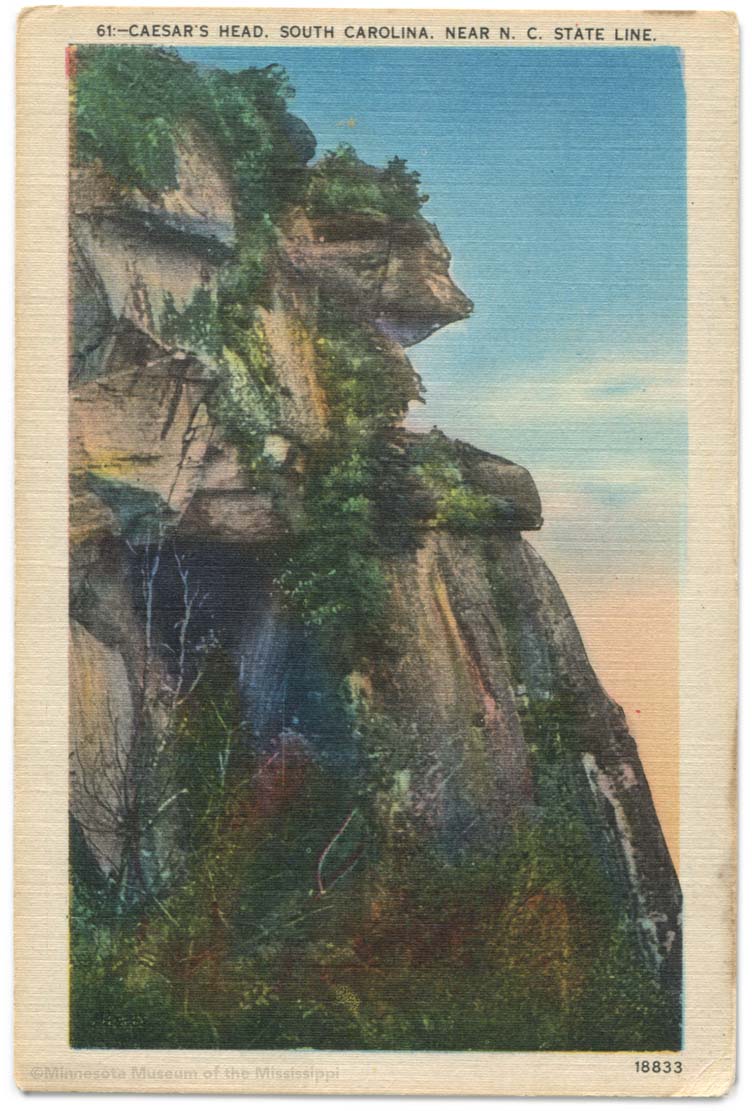 Obverse:
61:- Caesar's Head, South Carolina, Near N.C. State Line
Reverse:
Caesar's Head, one of the mightiest bulwarks of the Blue Ridge. From its proud crest can be seen innumerable peaks of the Blue Ridge and the cotton fields of the Sunny South. The great Geer Highway from Greenville, S.C., climbs around this wonder of nature to the noted Caesar's Head Hotel, on its way by Connestee Falss to its terminus the Soldier's Monument, four (4) miles from Brevard, N.C., marking the Eastern Entrance to the great Pisgah National Forest and Game Preserve.
Publisher:
Asheville Postcard Co.
MNM#01-01179
An explanation of the origin of the name. Located in Caesars Head State Park.

N 35° 06.395', W 82° 37.906'