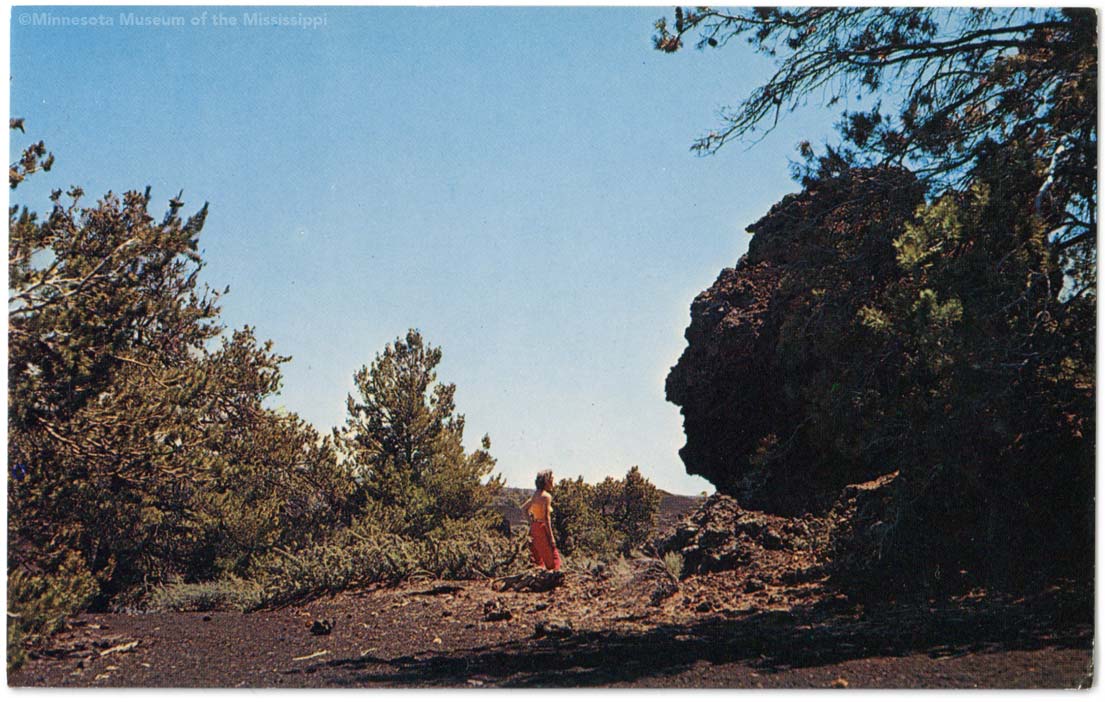 Reverse:
CRATERS OF THE MOON NATIONAL MONUMENT, IDAHO
Old Man of the Craters. This natural profile on a crater wall section stands on the slope of Paisley Cone adjacent to the roadway.
Publisher:
Northwest Curio and Postcard Co., Boise, Idaho
MNM#01-01259
Located just off the roadway on the south slope of Paisley Cone in Craters of the Moon National Park.

N 43° 26.866', W 113° 32.910'