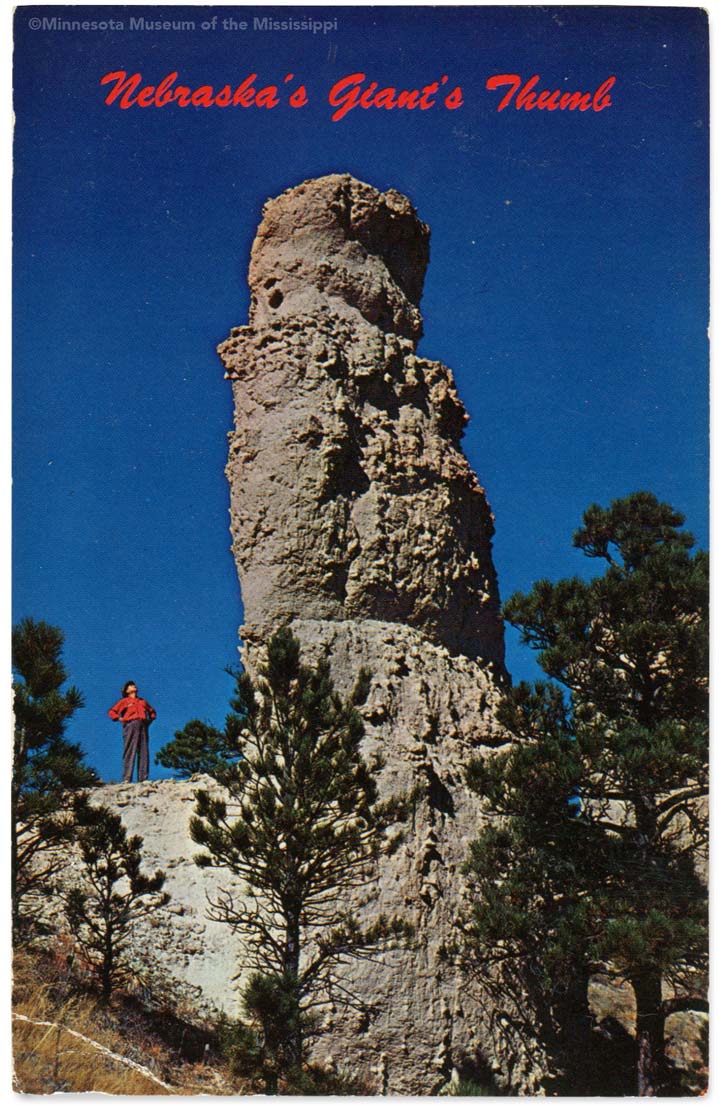 Obverse:
Nebraska's Giant's Thumb
Reverse:
Giant's Thumb, a unique chalk rock formation, is just to the south of "Lover's Leap" which may be seen to the northwest from U.S. Highway 20 between Crawford and Fort Robinson State Park in northwestern Nebraska.
Publisher:
Pospeshil Card Service, Orchard, Nebraska
MNM#01-02014
Chimney rock located just south of Lover's Leap Butte. Some old guidebooks refer to it as "Grant's Thumb".

N 42° 41.483', W 103° 26.704'