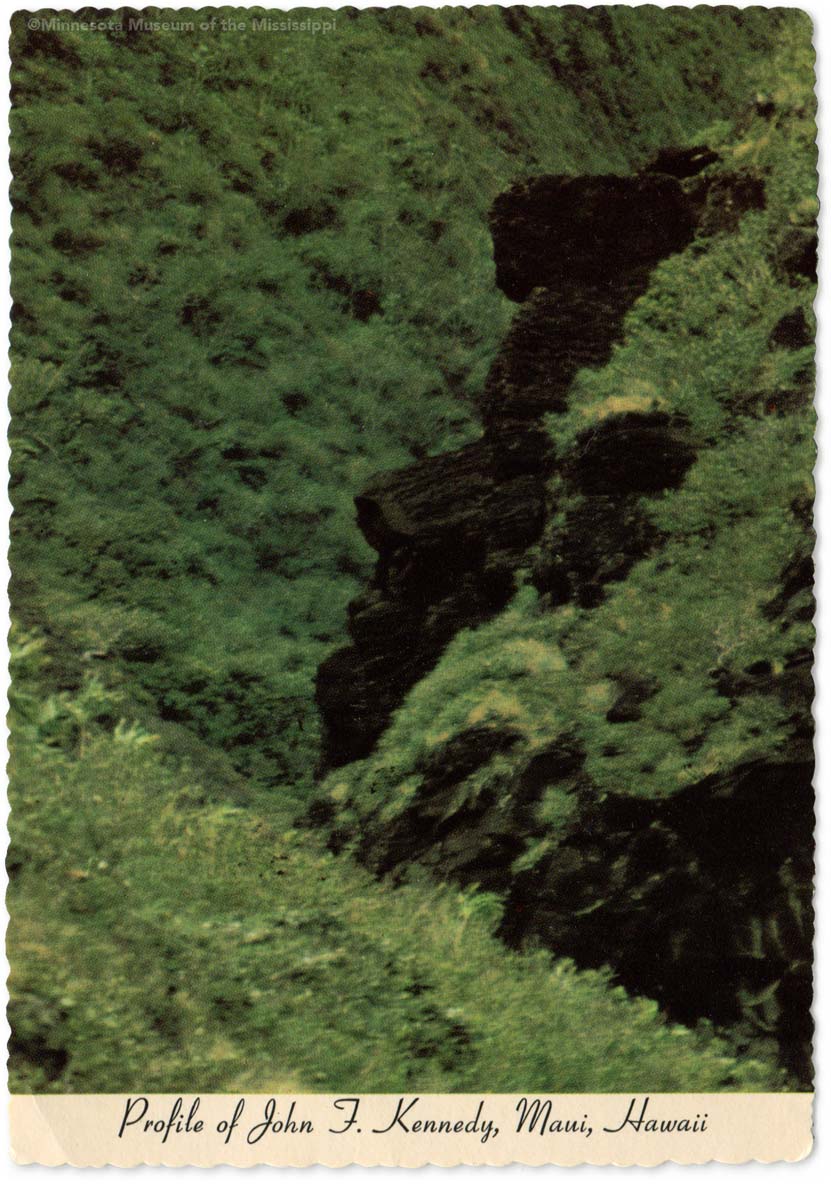 Obverse:
Profile of John F. Kennedy, Maui, Hawaii
Reverse:
JOHN F. KENNEDY PROFILE ... This remarkable likeness of the late President John F. Kennedy is a natural lava rock formation located at Black Gorge in Iao Valley, site of famed Iao Needle, on the island of Maui, Hawaii. This striking resemblance to J.F.K. is approximately 50 feet high and visitble from the scenic valley road.
Photograph by Roy S. Okada
Publisher:
Hawaiian Service Inc.
MNM#01-01120
A lava outcrop approximately 50 feet high, visible from Iao Vally Road near boundary of Iao Valley State park.

N 20° 52.925', W 156° 32.556'