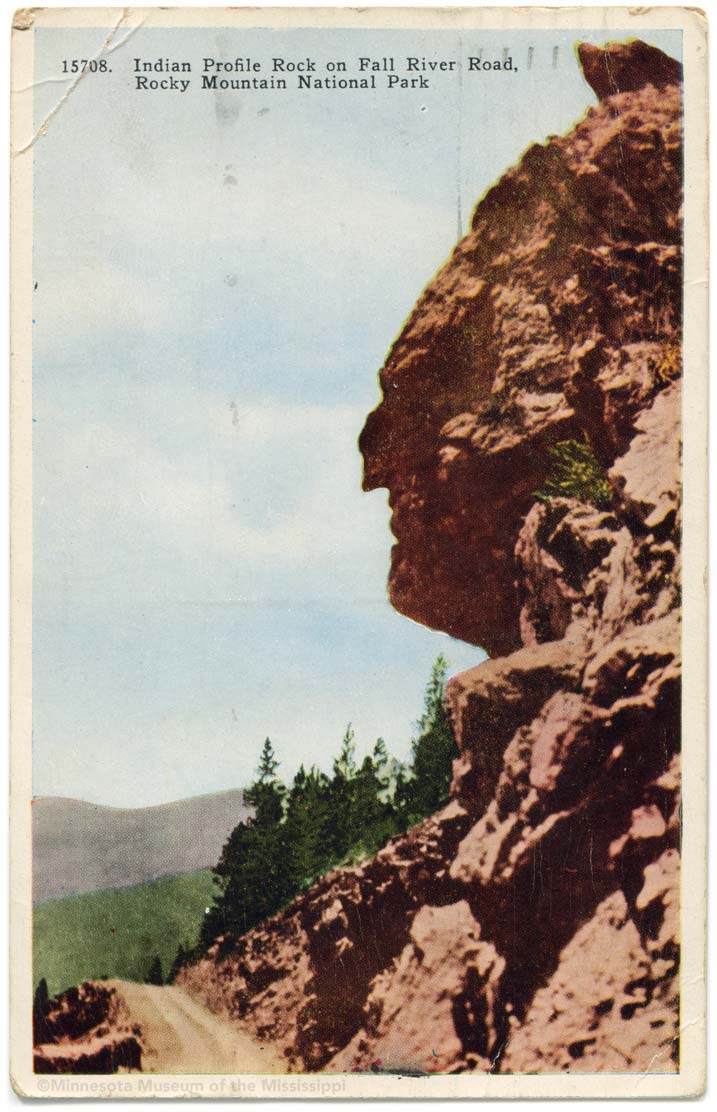 Obverse:
15708. Indian Profile Rock on Fall River Road, Rocky Mountain National Park
Reverse:
INDIAN PROFILE ROCK
LUCK SHRINE -- Legends of the Utes tell of good fortune showered upon tribesmen who worshipped at this nature-carved likeness of their famous war chief, Arrowhead. Many modern tourists crossing Fall River Pass, Rocky Mountain National Park, pause to experiment with the efficacy of legendary Indian magic.
Publisher:
Curt Teich / American Art Post Card Co.
MNM#01-01137
Located along Fall River Road, an early auto tourist route built in the 1920s. Does this profile still exist along the old road?