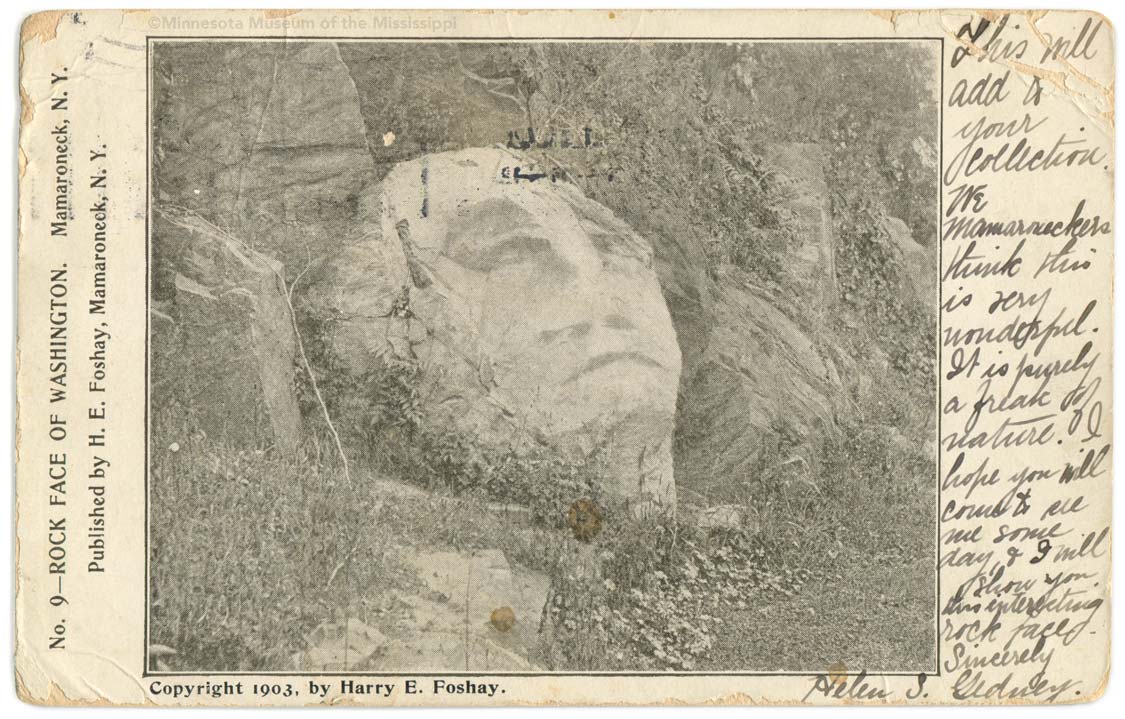 Obverse:
No. 9 - Rock Face of Washington. Mamaroneck, N.Y.
Copyright 1903, by Harry E. Foshay.
Written message:
"This will add to your collection. We Mamaroneckers think this is very wonderful. It is purely a freak of nature! I hope you will come to see me some day, & I will show you this interesting rock face. Sincerely, Helen S. Gedney."
Publisher:
Published by H.E. Foshay, Mamaroneck, N.Y.
MNM#01-01131
This long-lost face was recently uncovered by local historians and rededicated to the public.

N 40° 56.635', W 73° 44.315'
Other views of this formation: