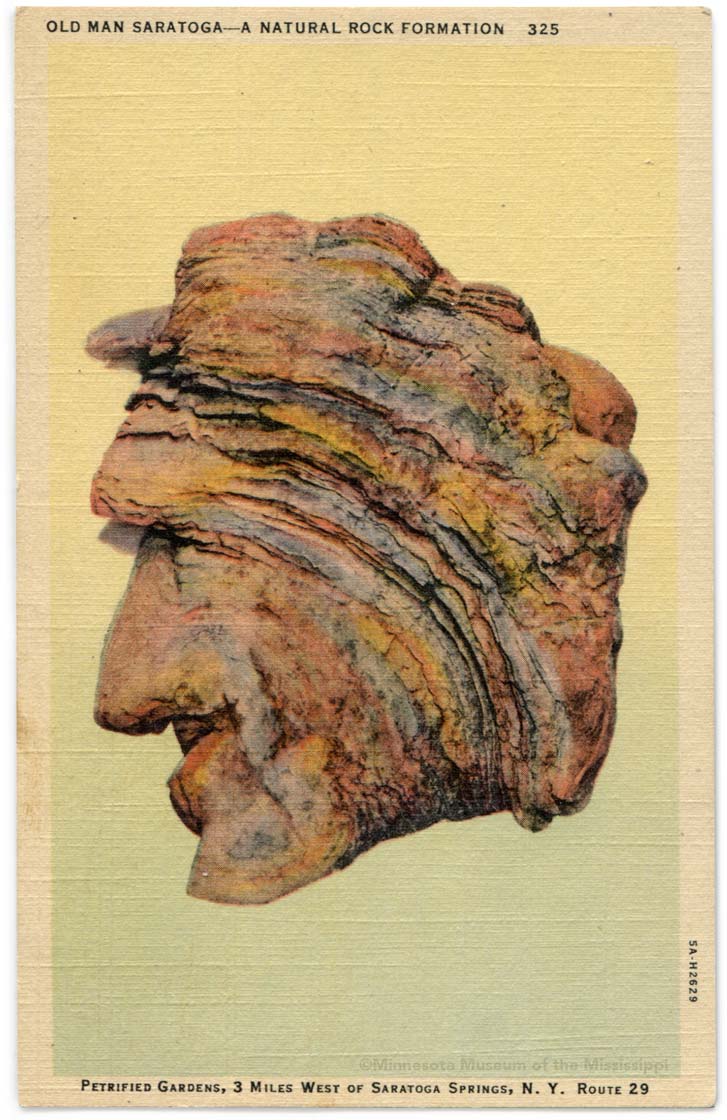 Obverse:
Old Man Saratoga – A Natural Stone Formation
Reverse:
This is one of the many odd natural formations found at the Petrified Gardens. They are composed of primitive plants entombed millions of years in stone. Their scientific name is Cryptozoon, or sometimes called "Stone Cabbage." Visitors may spend hours studying these odd and beautiful formations in this park of 30 acres equipped with tables, fireplaces and picnic facilities.
Publisher:
C.W. Hughes & Co / Curt Teich
MNM#01-01250
Fossilized stromatolite eroded into the shape of a face. Was once part of the collection at Petrified Sea Gardens, a tourist attraction showcasing the exposed stromatolites here. The museum and gift shop were demolished in 2006, and the current location of the Old Man is unknown.

N 43° 04.671', W 73° 50.794'