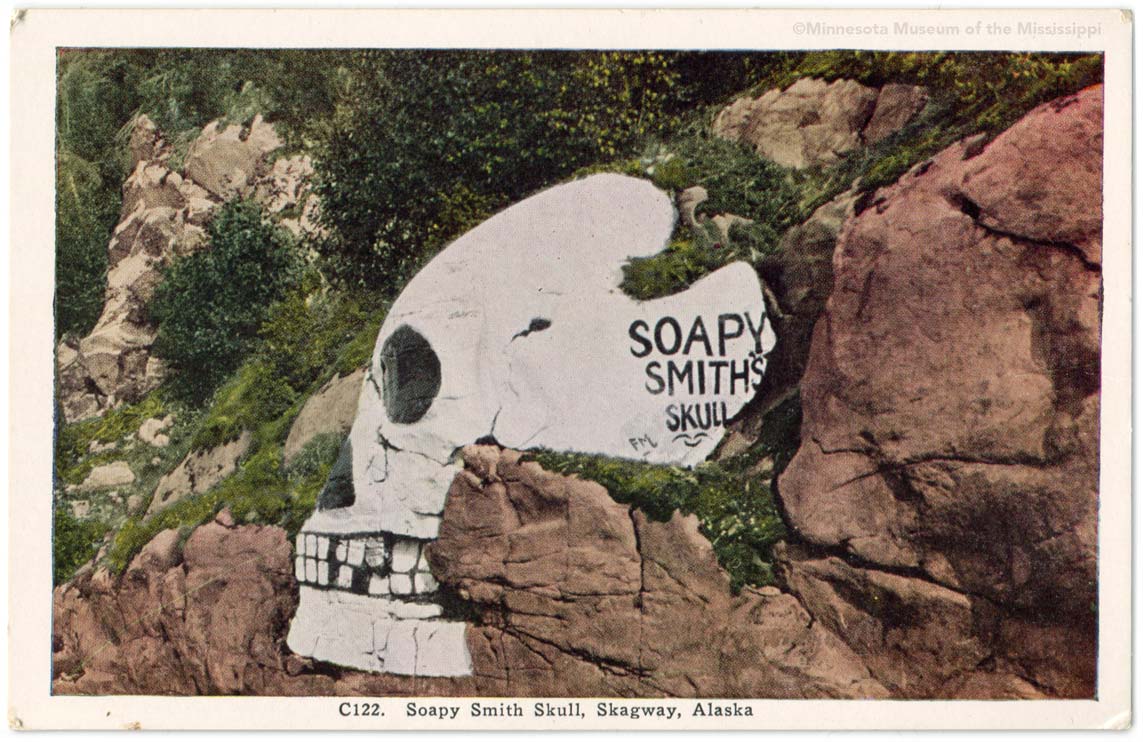 Obverse:
C122 Soapy Smith Skull, Skagway, Alaska
Reverse:
Soapy Smith's Skull
This peculiar rock formation in Skagway was so named for Soapy Smith, the well-known character of early Klondike mining days. He had a notorious career in various other mining sections before coming to Alaska, and it was here he met his death in a gambling hall fracas.
Publisher:
H.H.T. Co.
MNM#01-01141
A 25-foot flat rock "helped out" with a bit of paint in 1926. Since the 1920s visiting captains have painted their ships' names on this cliff beside the harbor.

N 59° 26.791', W 135° 19.359'