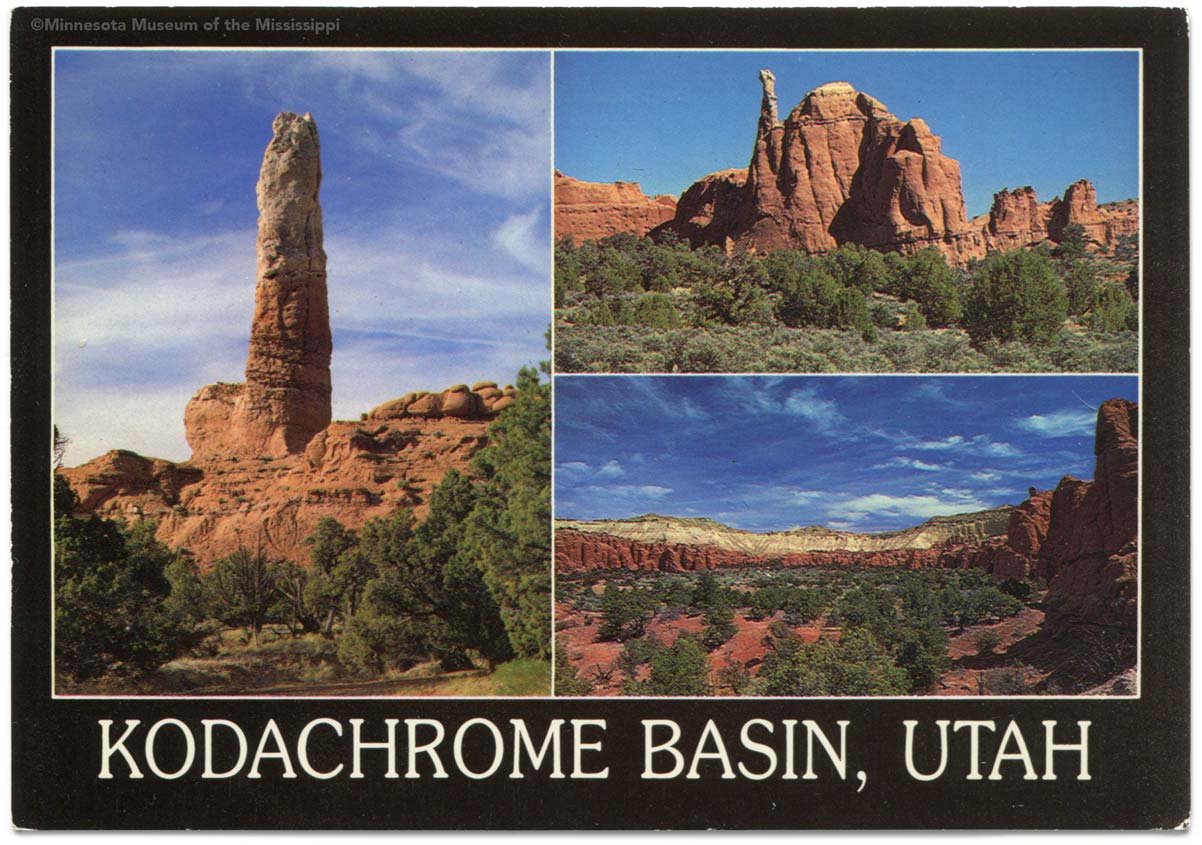 Obverse:
Kodachrome Basin, Utah
Reverse:
Kodachrome Basin, Utah
Left: "Even Mother Nature has a sense of humor"–rangers call it "Big Stoney". Top right: Mother Dinosaur and her two pubs. Bottom right: The colorful cliffs that form the basin. The campground is nestled in the trees at the base of the cliffs.
Publisher:
Blackner Card and Souvenir Co., Box 774, Cedar City, Utah 84720
MNM#01-01033
A prominent feature looming over Kodachrome State Park campground.

N 37° 31.829', W 111° 59.656'