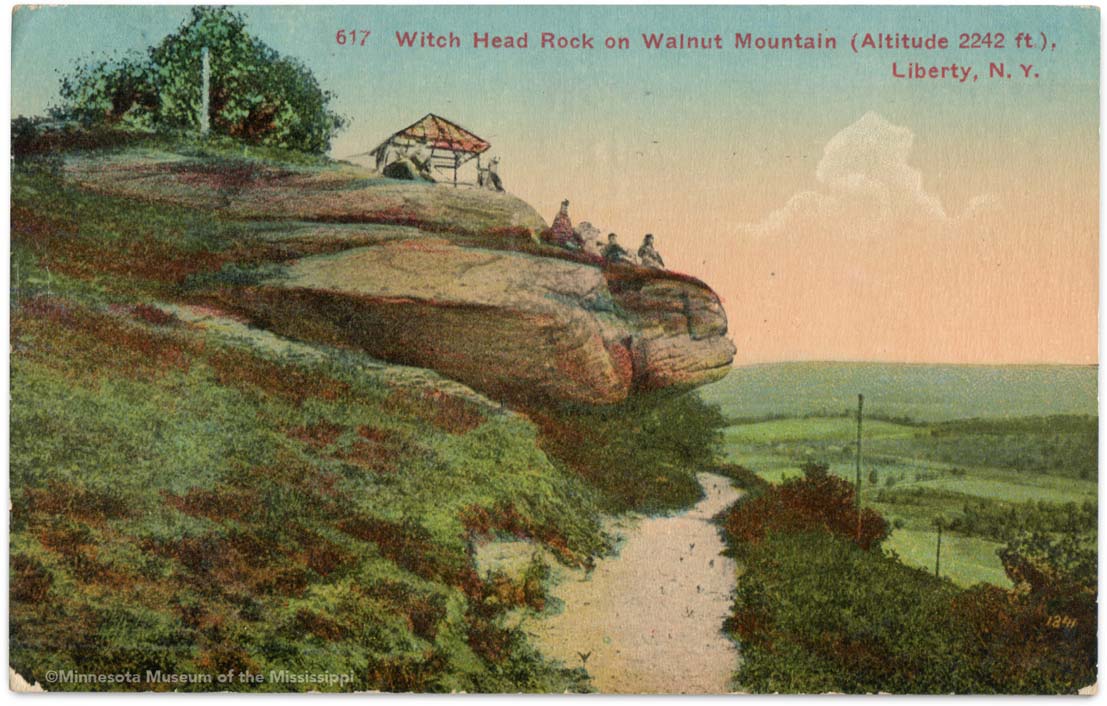 Obverse:
Witch Head Rock on Walnut Mountain (Altitude 2242 ft.), Liberty, N.Y.
Publisher:
Art Postal Card Co., New York
MNM#01-01204
Walnut Mountain Hotel once stood on summit to the left of postcard image. Since the 1960s the land has been a public park. Recently a local mountain bike club has restored the trail to Witch Head Rock.

N 41° 47.433', W 74° 46.212'