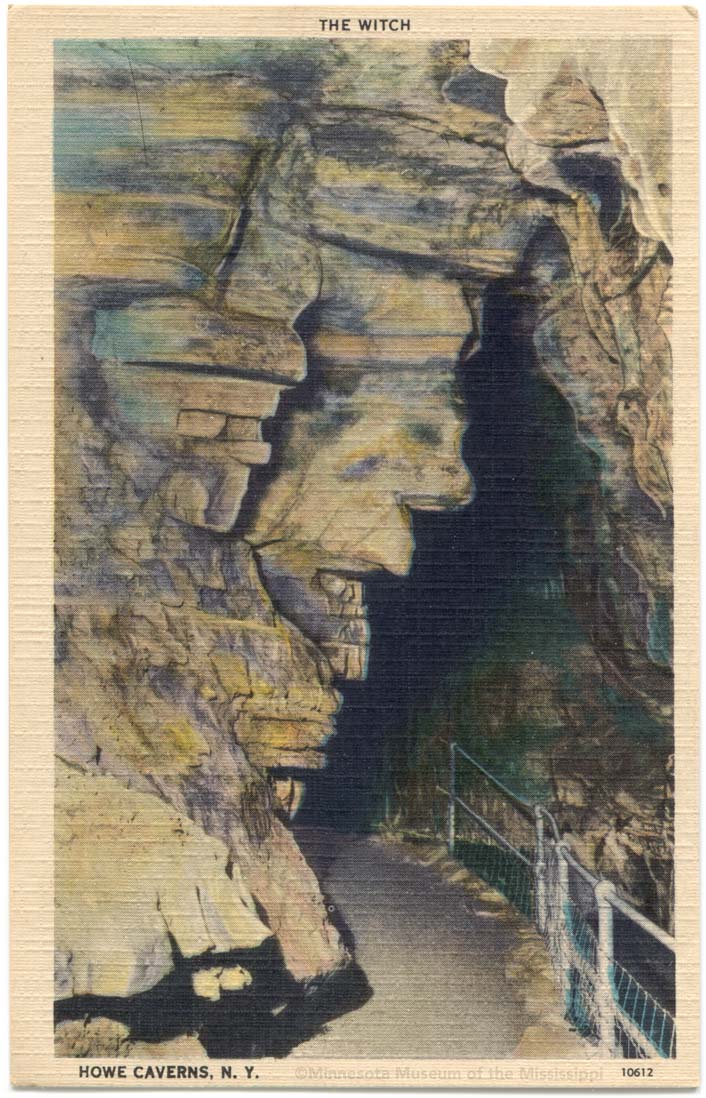 Obverse:
The Witch
Howe Caverns, N.Y.
Reverse:
THE WITCH
Howe Caverns, near Cobleskill, N.Y.
A most unusual profile caused by thousands and thousands of years of water erosion of the basic limestone rock. Passenger elevators, modern lighting, brick walks and pure air make the trip through the most spectacular natural attraction in Northeastern United States comfortable, as well as never-to-be-forgotten.
Publisher:
"Colorpicture" Boston, Mass.
MNM#01-01017