---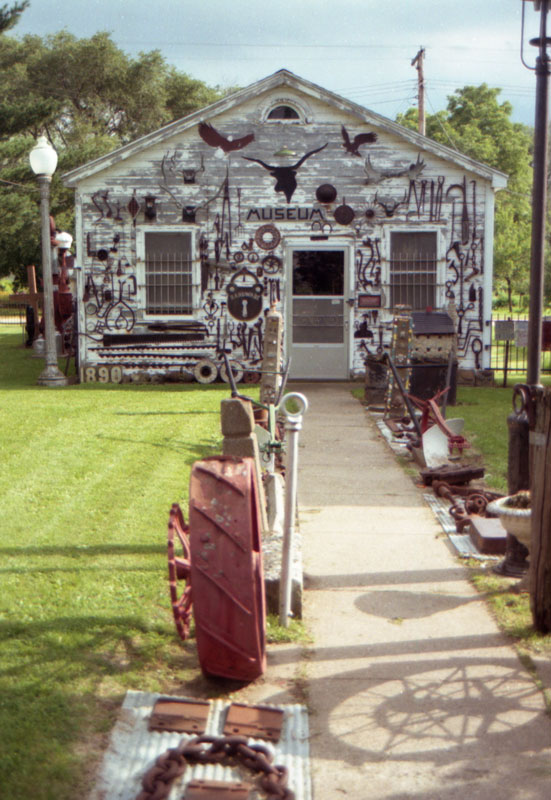 For many years, Joe Suilmann kept a tiny but crowded museum in a garage behind his house. If he was home, and you had a quarter, he'd lead you on a personal tour of the museum, stuffed to the rafters with items that he'd collected over his long life.
Passing the farm implements and salvaged building materials along the sidewalk, we approach the entrance to the museum. But first there are numerous small grotto-like constructions of concrete and broken crockery.
The Museum Grounds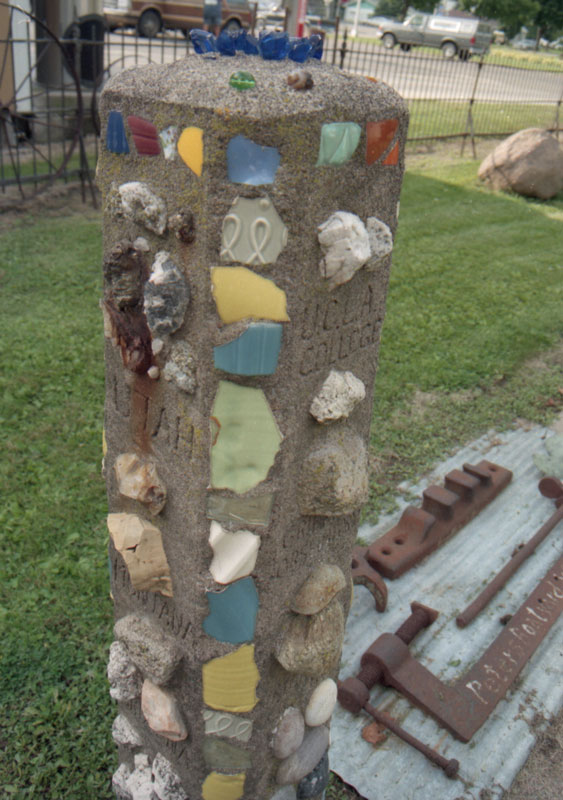 First we examine a pair of polyliths, concrete pillars incorporating stones collected from far-flung states and famous places such as Utah or UCLA college.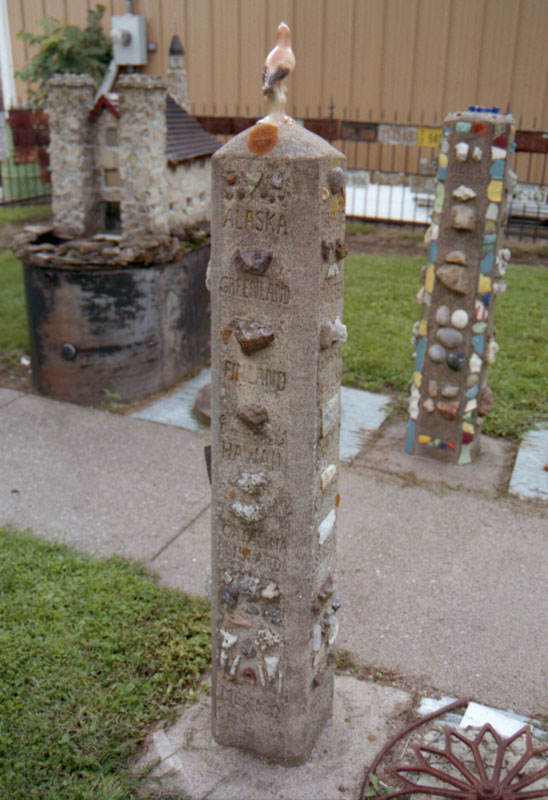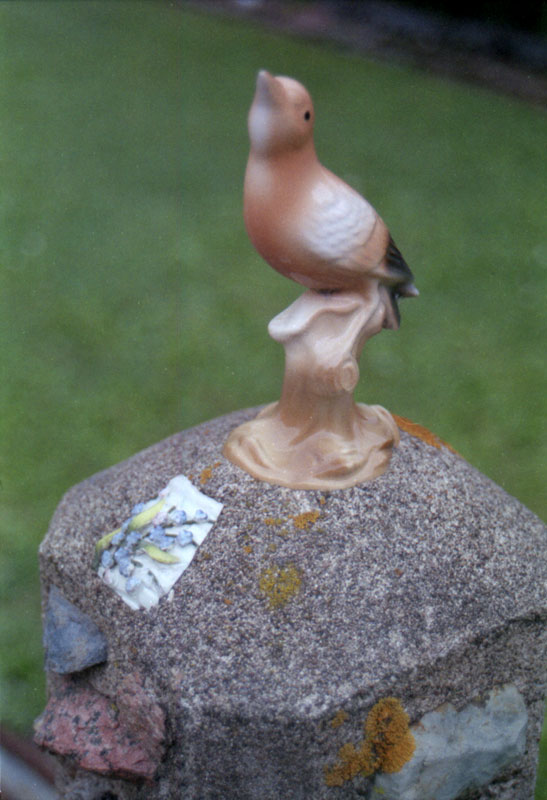 The corresponding polylith features stones from Alaska, Greenland, Finland and a ceramic bird finial, similar to some constructions at the Wegner Grotto in Cataract, WI, not far away. Behind is a stone church with a furnished interior and tiny colored glass windows. Joe Suilmann was never married.
To the left of the museum itself are more farm implements and vintage tin advertisements crowded onto the outside walls of the museum.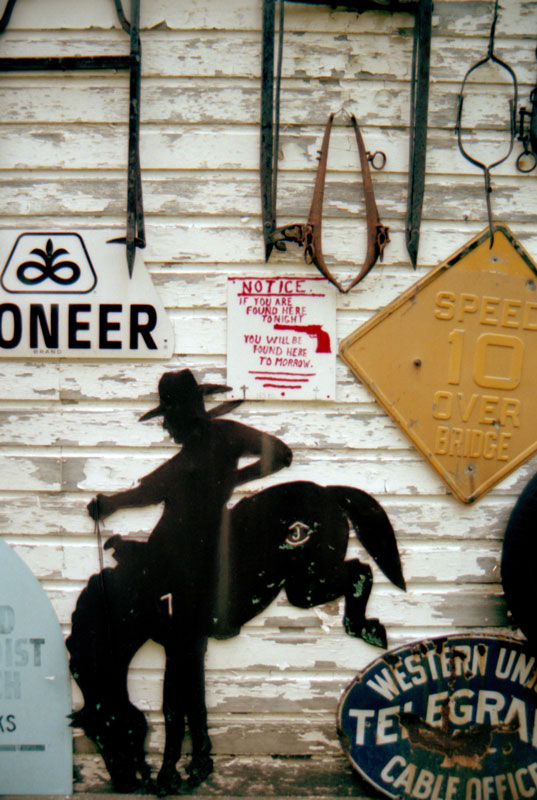 Here and there are threats and warnings against vandals and hooligans, written with an unsteady hand but confident voice.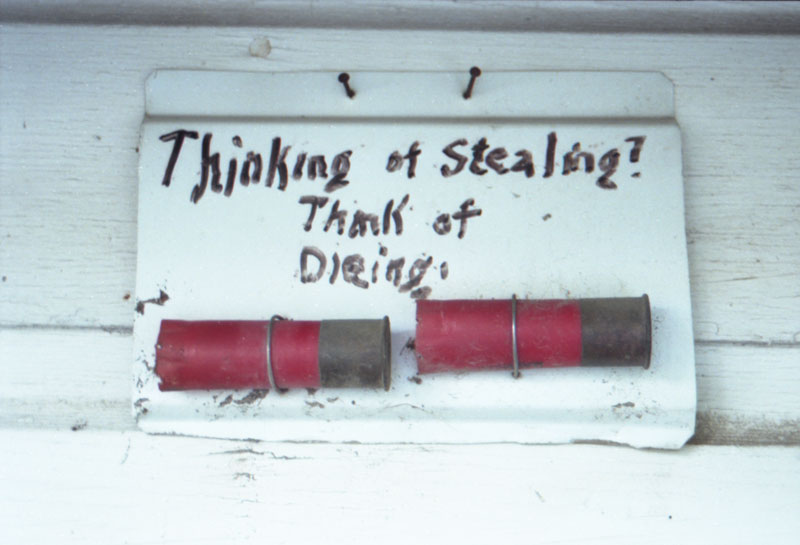 In the yard behind the house are a lot of random objects rescued from demolished buildings or donated for posterity by Joe's neighbors, some in piles, others in decorative order.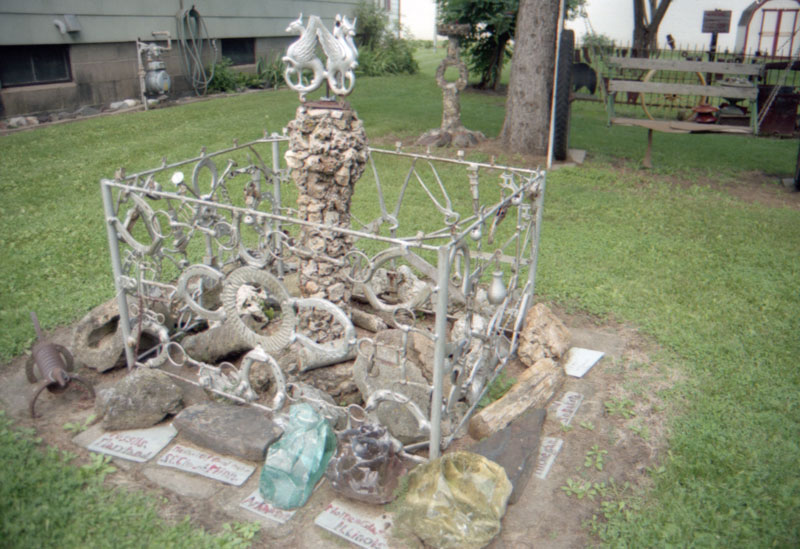 Here's a miniature recreation of Fort Union in Montana built by Joe, betraying his enthusiasm for frontier stories of the old Northwest.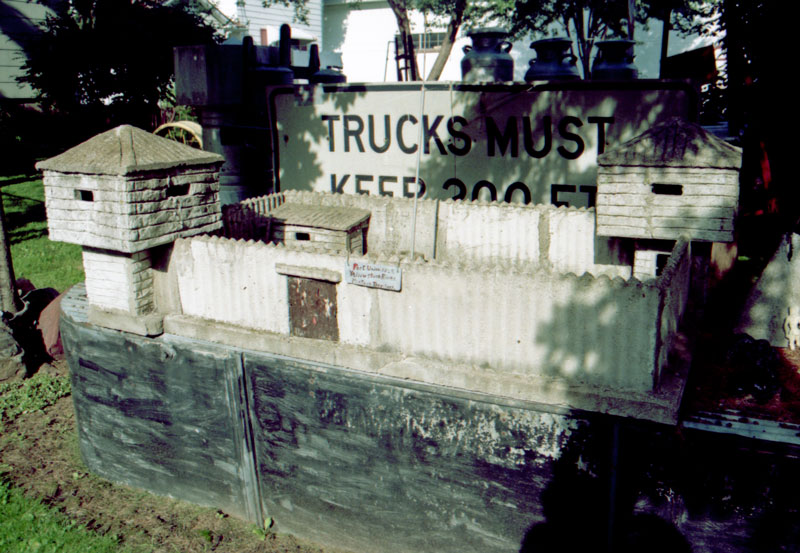 Lets enter the little museum in the garage.