Buttermilk Pancakes
Its Tops Coffee Shop
1801 Market St.
San Francisco, California
(Closed 2020)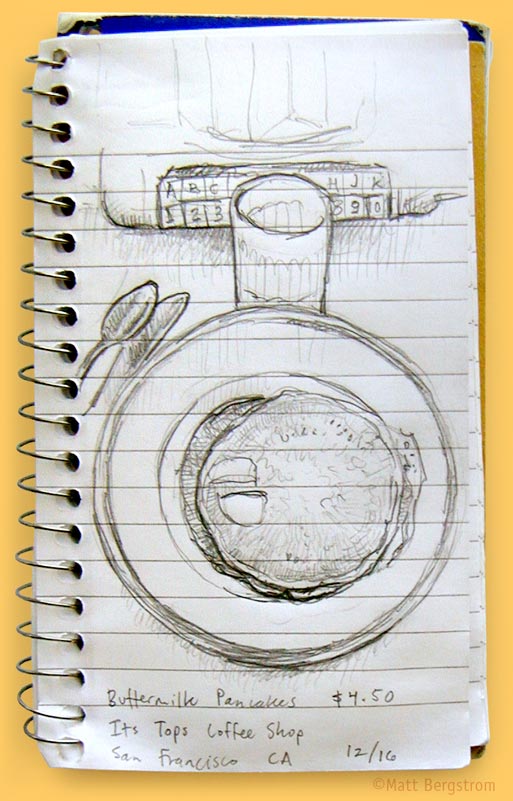 It's Tops opened in 1935 in a storefront at the corner of Market and McCoppin St that had previously been home a cigar shop and violin shop at various times. The restaurant was originally called the Minute Man Cafe and occupied a smaller space alongside a driving school and a small apartment. Vic Tomera bought the business in 1946 and put up the eye-catching blue neon sign with the new name "It's Tops Coffee Shop". This may have been when the cafe expanded into the storefront next door and added a soda fountain and counter to increase seating to 34.
Dick Chapman grew up around the corner from here and knew the owners. After service in the Korean War as a ship's cook, he worked at several other restaurants and then purchased the diner from Tomera in 1952. The neighborhood declined after the elevated Central Freeway was built over Octavia Street a block east of the cafe in the late 1950s, but the coffee shop remained much the same for decades. The original tall booths were replaced by vinyl benches in the mid-1970s. In the late 1970s the cafe served a different variety of coffee every day and roasted and sold their own bagged coffee at a time when fresh-roasted beans were not widely available. The restaurant stayed open until 3am and drew a late-night crowd for breakfast served all day at affordable prices. In 1986 Dick's children Sheila and Bruce Chapman took over the business.
In June 2020, after months of closure due to the COVID-19 pandemic, the coffee shop closed permanently. The iconic sign was taken down and the wood-panelled interior and booths were dismantelled after 85 years in business.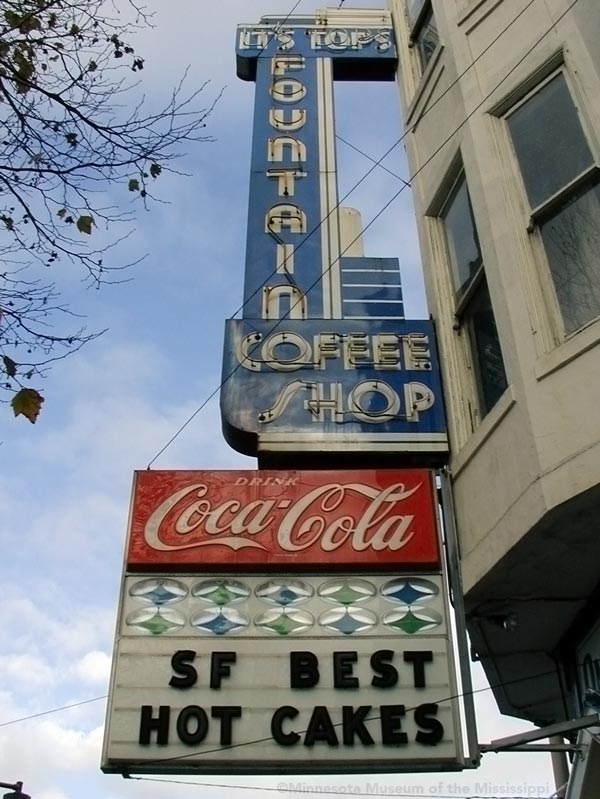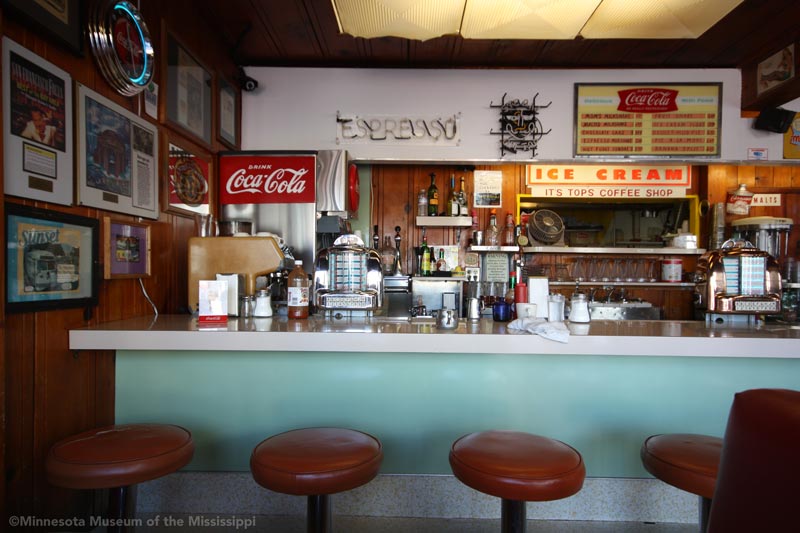 'We didn't get to say goodbye': It's Tops owner Bruce Chapman on the tough decision to close - Hoodline, Jun 29, 2020
"Two eggs with a side of 1950s nostalgia," Anna Roth, San Francisco Chronicle, Nov 5, 2015.
Bruce and Sheila Chapman of It's Tops Coffee Shop - Eater San Francisco, Jul 16, 2013.
"A Top Spot for Flapjacks," Robin Davis, San Francisco Chronicle, Dec 10, 1997.
Underground Gourmet, R.B. Read, San Francisco Examiner, Apr 11, 1979.