Pancakes
Henry's Diner (now The Breakfast Club)
270 Western Ave
Allston, Massachusetts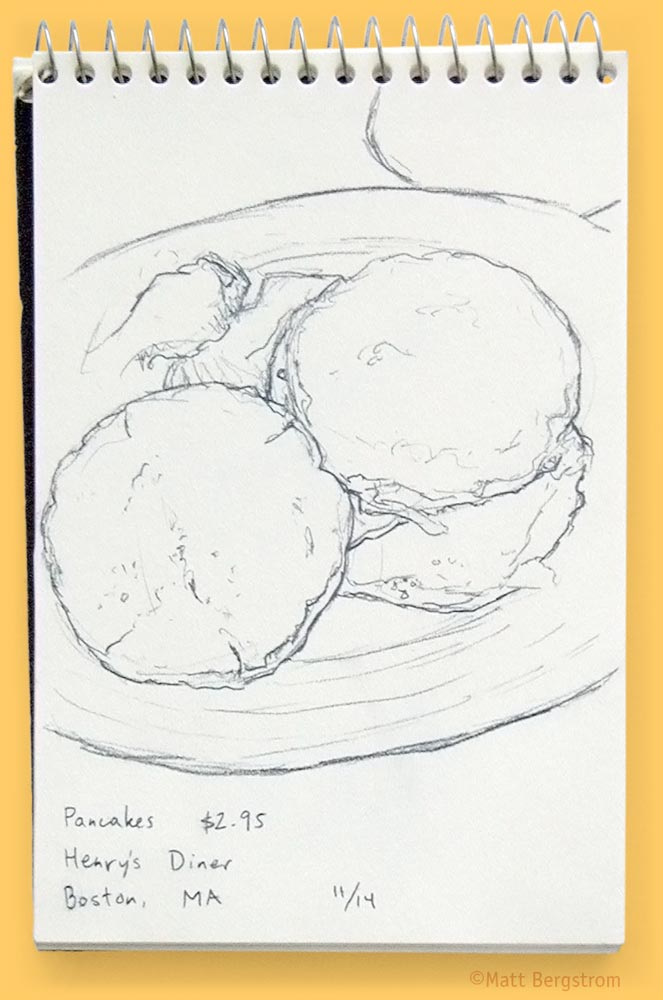 A classic steel dining car was built as Worcester Lunch Car #841 and shipped from the Worcester factory to this location in Allston along busy Western Ave in 1953. The little 21-seat eatery was first known as Fahey's Diner, after its proprietor Jack Fahey. The location was popular with workers in the industrial areas nearby and truckers on the Turnpike after it was built in 1964. At some point, Theofanis "Ted" Tagarelis took over the place and it became "Ted's Diner". Ted's wife Athena and sons Stanley and George, as well as his brother George, all helped run the diner until Ted retired in 1984. After 1986 the restaurant changed its name to "Henry's Diner", then "Mike's" and "Daniel's", then back to "Henry's" in 1991. At some point it acquired a train theme, as seen in the 1994 photo below.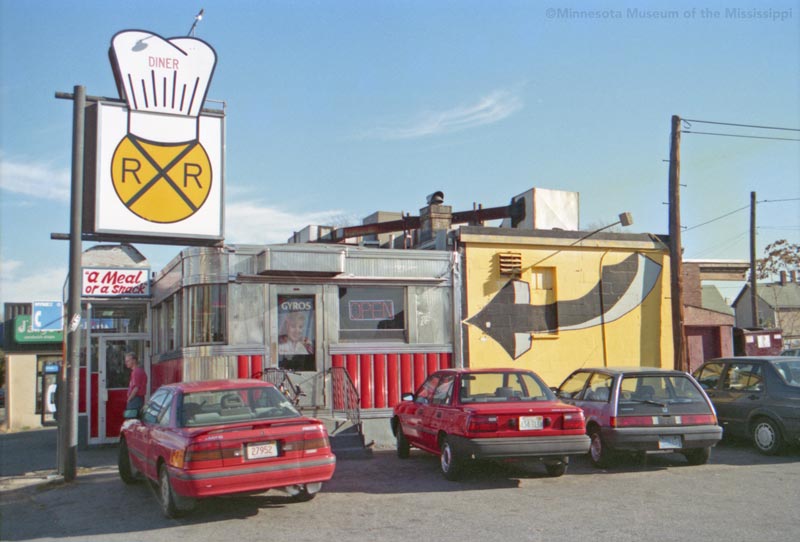 The diner had closed for a year or more before George Athanasopolous purchased the place in 2001. The restaurant was restored and reopened under the new name "The Breakfast Club", decorated with a 1980s theme. An enlarged handicap-accessible dining area was added in late 2011 in a style to match the original steel Worcester car.
In January 2022, The Breakfast Club announced the restaurant would move to a new location. Though the original Worcester dining car was built to be moved, it may instead be demolished. The Nexus at the Allston Innovation Corridor is planning a seven-story research center on the site. Because the diner is not listed on the National Register, there are no plans to preserve it.
"Cheap Eats: Nothing could be finer than working in a diner," The Boston Globe, May 21, 1981
"Cheap Eats: An Allston diner that lives up to the name,"The Boston Globe, July 18, 1991