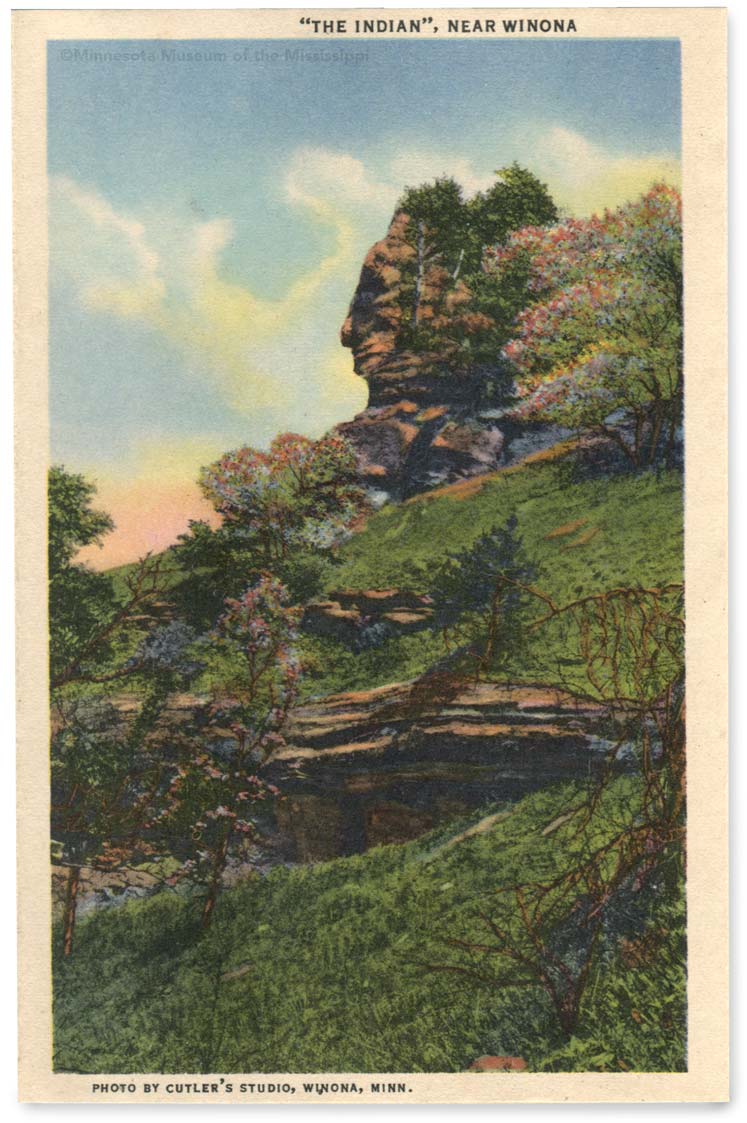 Folio
Obverse:
"The Indian" Near Winona
Photo by Cutler's Studio, Winona, Minn.
Reverse:
[...]
WINONA-Situated in the heart of the Upper Mississippi River Valley, is considered one of the outstanding beauty spots in the country. Surrounded by the scenic, rugged beauty of the wooded hills; towering bluffs overlooking Ol' Man River-one can easily understand the joy and pleasure experienced by the people living here. The population of over 25,000 indicates thriving, industrial activity. Nationally-known J.R. Watkins Co., McConnon & Co. and the Ward Co. are located here. Prominent, too, is a fine educational system. Three oustanding schools are the Winona State Teachers College, College of Saint Teresa and St. Mary's College.
Publisher:
Curt Teich
MNM#01-01050
Visible from northbound Highway 35 midway between Bluff Siding and Fountain City. On top of bluff overlooking Mississippi River.