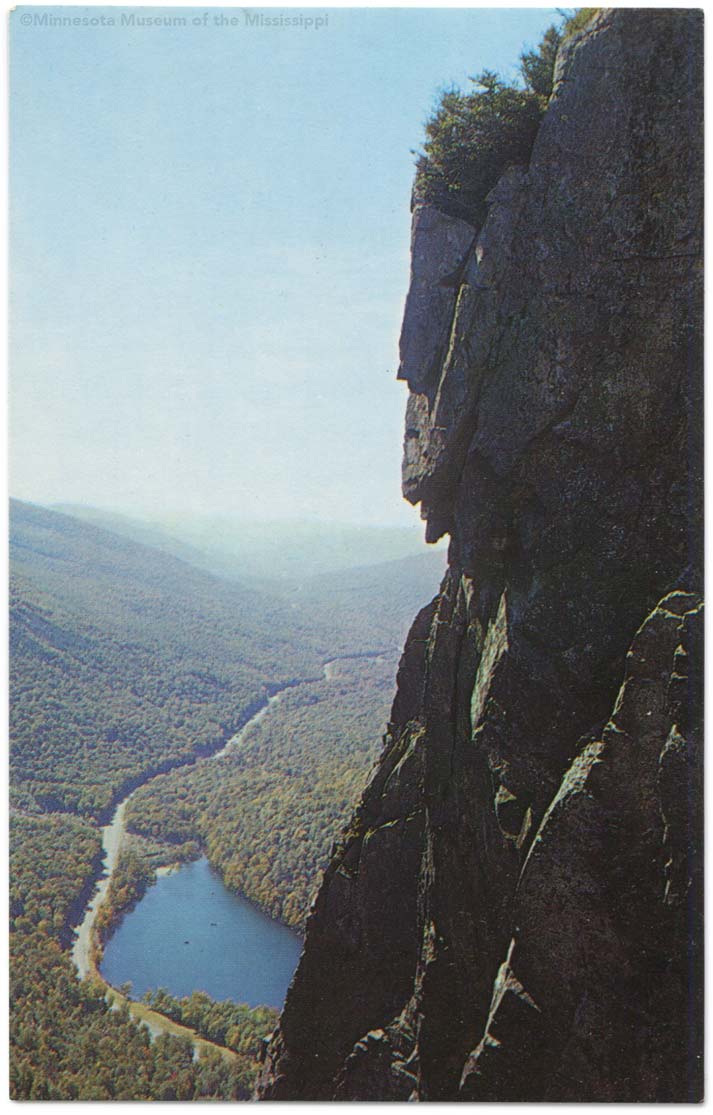 Reverse:
Old Woman of the Notch, Franconia Notch, N.H. Although not as famous as her counterpart, the Old Man of the Mountain, this natural rock profile on the side of Eagle Cliff is equally outstanding. It is also called "The Watcher."
Publisher:
Rudy's Wholesale Distributors, Inc. Meredith, N.H.
MNM#01-01107
Another face in competition with the popular Old Man of the Mountains. Trail directions at www.gorp.com.

N 44° 10.297', W 71° 40.640'
Other views of this formation: