---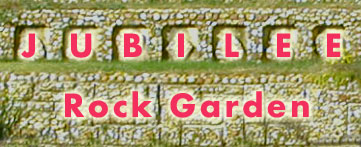 ---
William Notzke was a farmer who grew up nearby this place in Jubilee Township. In the 1930s he operated the Jubilee Dairy here with the help of his wife Ethel and two children. Notzke built the dairy building from black and white tile and glass block in an Art Deco style. Notzke was a tinkerer who invented his own ice cream maker and other machines. Stubbornly independent, he chafed at government rules and business regulations. In about 1939 he began building a rock garden next to the driveway parking area next to the dairy building. Customers could spend their time enjoying the flowers and rock terraces while they waited to buy milk or ice cream.
Notzke added to his garden gradually over the years, culminating in the last construction, a massive gateway arch over the driveway built as a monument to his wife Ethel who passed away in 1963.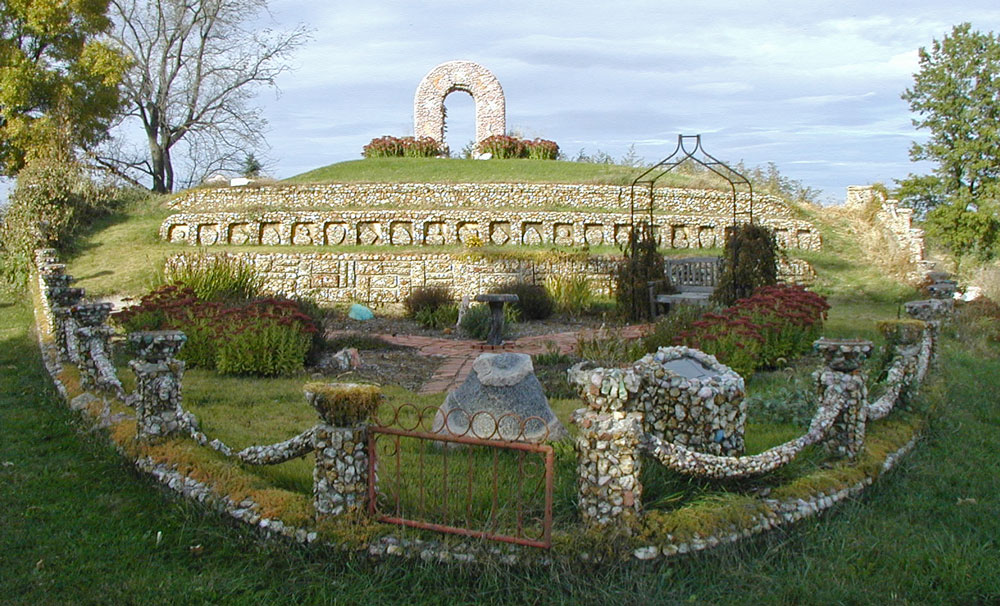 The Jubilee Dairy building no longer stands but the concrete arches and walls are still maintained by the current owners. The site is not open to the public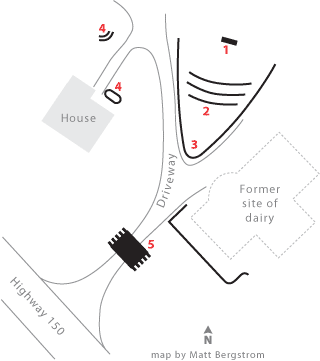 The Jubilee Rock Garden is located along U.S. 150 between Galesburg and Peoria, Illinois. The garden is privately owned.