Breakfast Special (2 Hotcakes)
Dinner Bell Cafe
321 W Gurley St.
Prescott, Arizona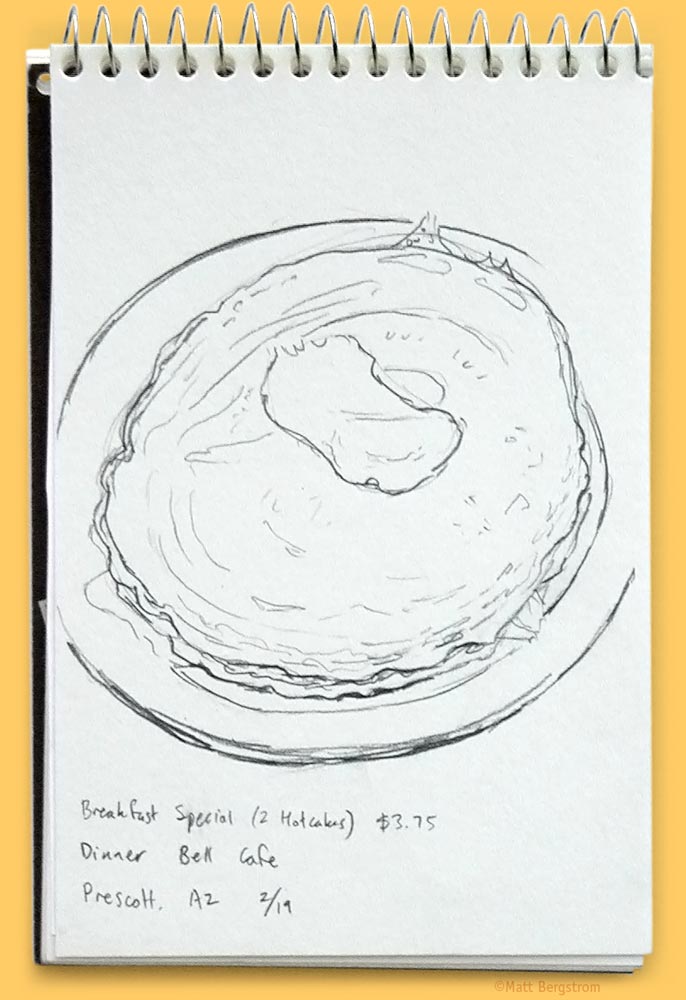 The Dinner Bell first opened in 1939. The little cafe sits above Granite Creek, and a pretty patio in back overlooks the little stream and greenery below. A nature trail established in 1992 by the Prescott Creeks Preservation Association is a sort of secret passageway along the creek through the heart of downtown Prescott. The John Walker expedition which discovered gold in the area camped along Granite Creek near here and established the city of Prescott on May 30, 1864.
On the bridge near the cafe, a historical marker tells an odd legend that the early prospectors were sickened by the sight of the fresh water of Granite Creek, which forced the saloons along the creek to move two blocks east to what is now "Whiskey Row" along Montezuma St. Thankfully the Dinner Bell Cafe nowadays serves fresh and healthy water along with the coffee and hotcakes.