Chef's Special
Crest Coffee Shop
3725 W. Sunset Blvd.
Los Angeles, California
(Closed 2004)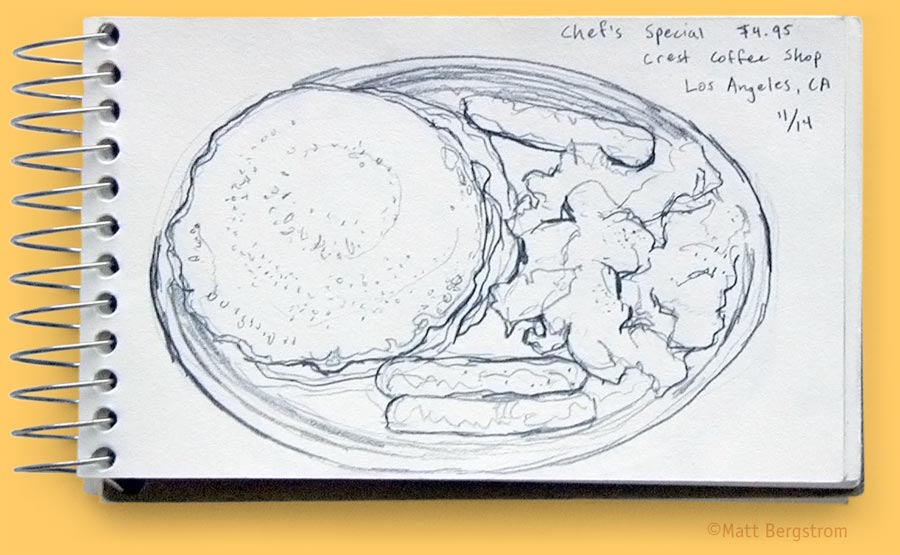 The address was originally home to the S.O.S. Cafe ("Steaks Our Specialty") which opened in the 1920s. By the 1980s the Crest Coffee Shop operated at this location, with a classic Greek diner menu. In 2004 the owners changed the restaurant format to Good Microbrew and Grill.