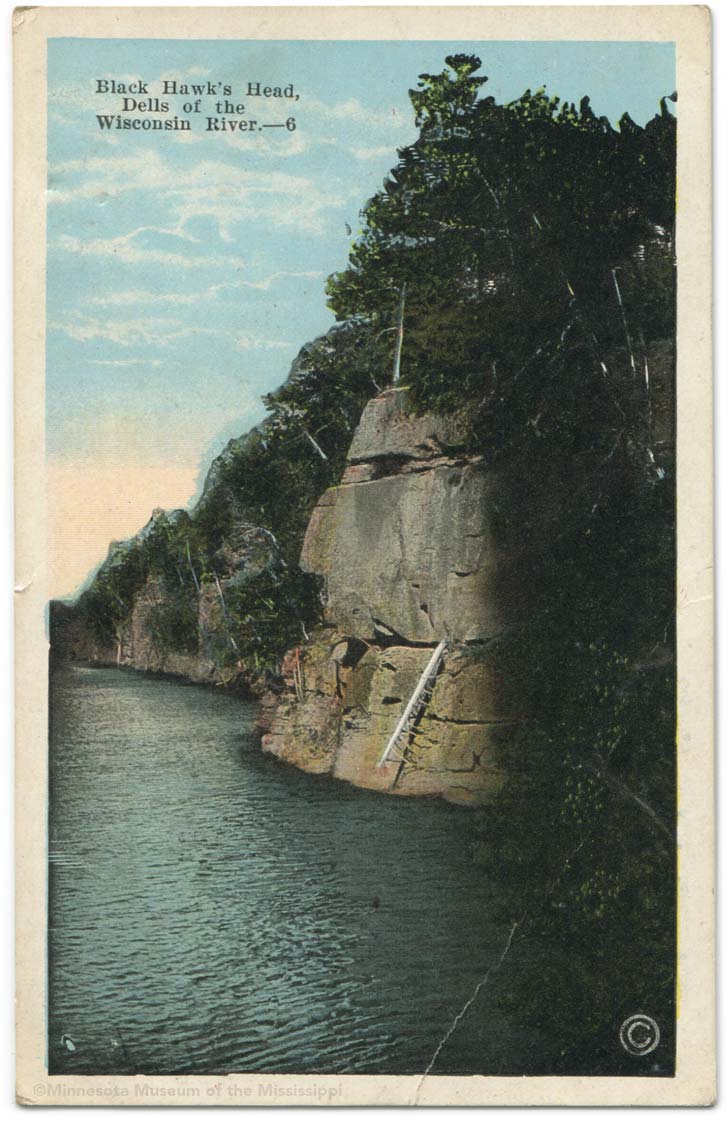 Obverse:
Black Hawk's Head, Dells of the Wisconsin River
Reverse:
BLACK HAWK'S HEAD is the name of a grim rock profile to be seen on the face of the cliff, above Chimney Rock.
Publisher:
E.C. Kropp Co., Milwaukee - 18619
MNM#01-01240
One of the attractions visible on the Upper Dells boat tour, on Wisconsin River about a mile north of dam.

N 43° 38.500', W 89° 47.129'
Other views of this formation: