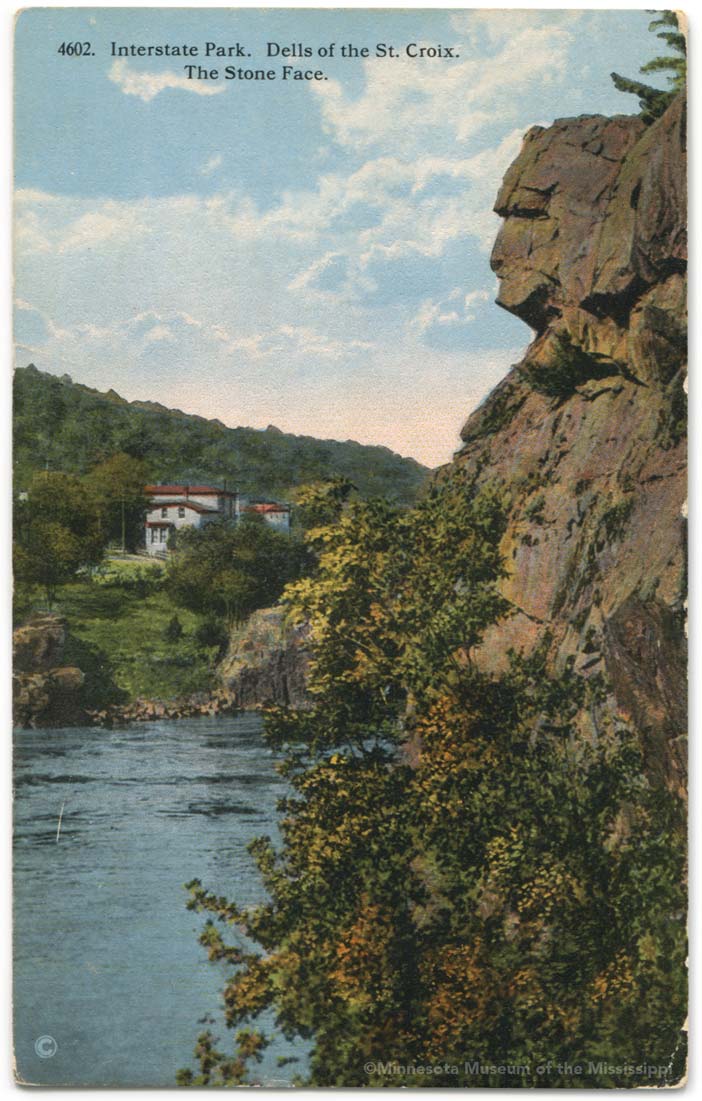 Obverse:
4602. Interstate Park. Dells of the St. Croix. The Stone Face.
Reverse:
State Park Series
Interstate Park
(Located on the St. Croix River at St. Croix Falls, Wis. and Taylors Falls, Minn.)
700 Acres.
To many visitors, the most interesting scene at the Interstate Park is at the summit of a high rocky bluff on the east side of the river. Here in a peculiar rock formation is revealed in bold relief the old stone face known as "The Old Man of the Dells."
Publisher:
E.A. Bishop, Racine, Wisconsin
MNM#01-01163
Across river from Taylors Falls State Park (MN). The face is located just downstream of the highway bridge and best visible from the diving cliffs about 1000 ft south of the bridge.

N 45° 24.005', W 92° 38.999'
Other views of this formation: