---
Art Exhibit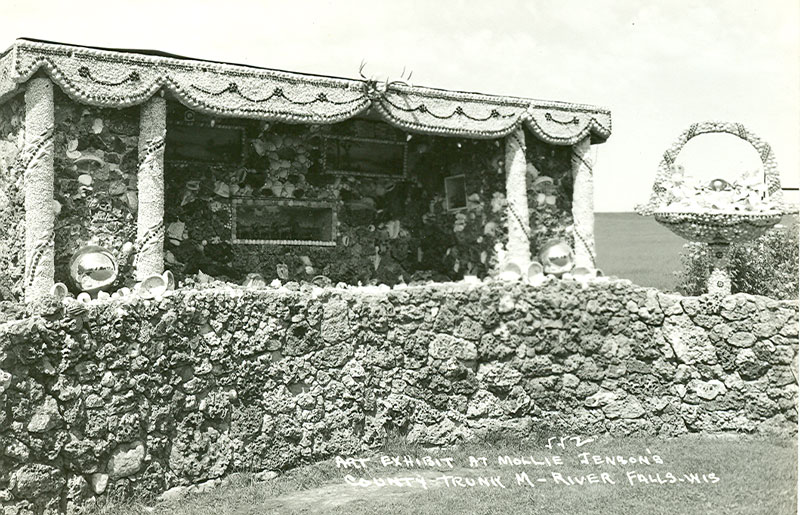 The last concrete construction Mollie Jenson built was the Art Exhibit, a horseshoe-shaped structure with a rectangular central shelter. Four pillars hold up a stylized curtain pulled back to reveal a stage-like enclosed space with vitrines displaying Jenson's wood carvings and oil paintings in a miniature outdoor museum. The shaded interior must have encouraged viewers to lean in closer to see all the details inside.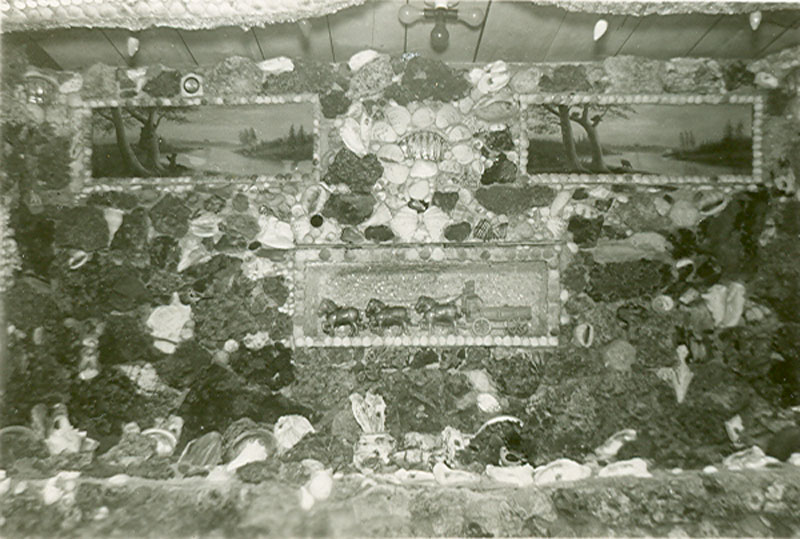 A picture taken during construction shows that the display cases were fully installed even before the roof was built to protect them from rain and sun.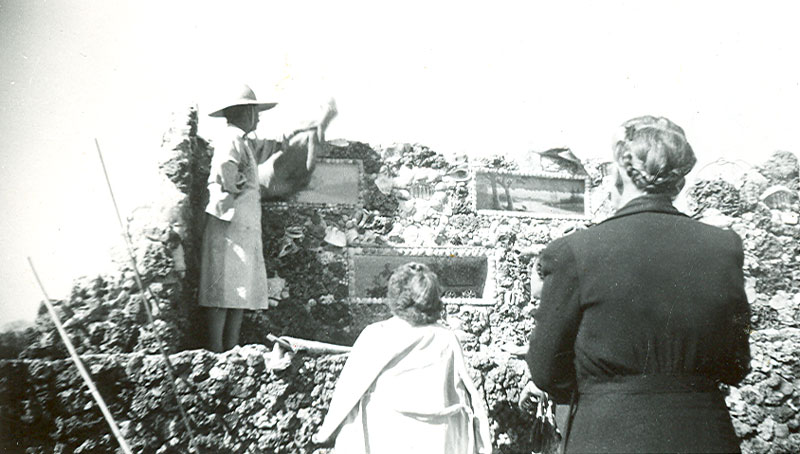 The fragile scroll shapes, flower baskets and sloping horseshoe form of the Art Exhibit take close inspiration from the Patriotism Shrine at the Dickeyville Grotto built in 1930. The walls of Jenson's version are covered in rough stone and the smaller details are reserved for the central pavillion.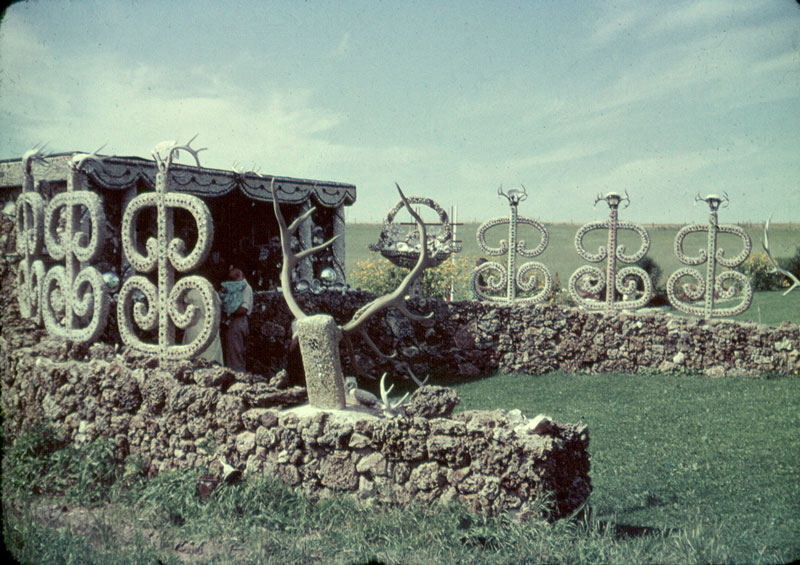 Inside the sheltered display area, Mollie signed her work with an engraved stone block and self-portrait. Though the stone says the Art Exhibit was made in 1948, it was likely not fully completed until 1950.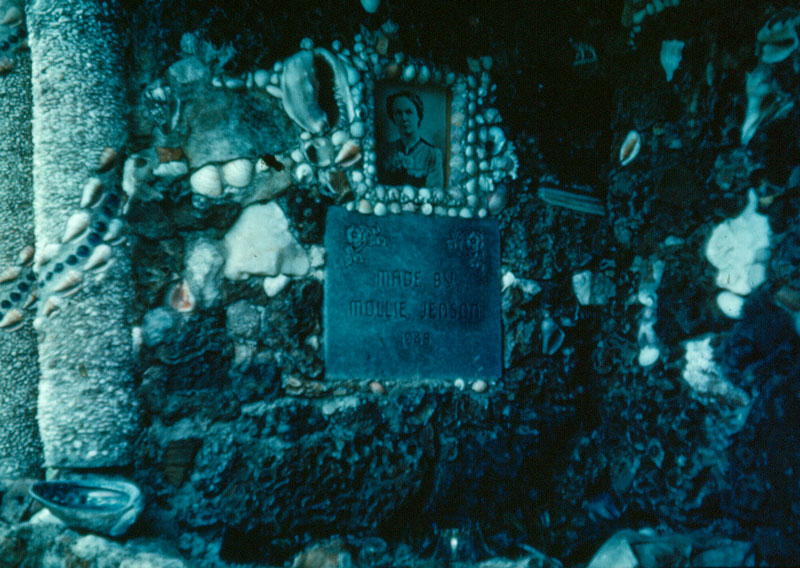 Mollie Jenson's Art Exhibit was a public monument to her self-confidence as an artist. At a time when other farm women were expected to stay in the background supporting their husbands and children, and spending their time on practical crafts, cleaning and cooking, she was proud to show off her creativity on a grand scale.
After Mollie's death in 1973, the Art Exhibit, like her other concrete constructions, deteriorated and was torn down in the late 1970s.
photos courtesy Richard Moldenhauer