---
Wayside Crucifix, Shrine of St. Theresa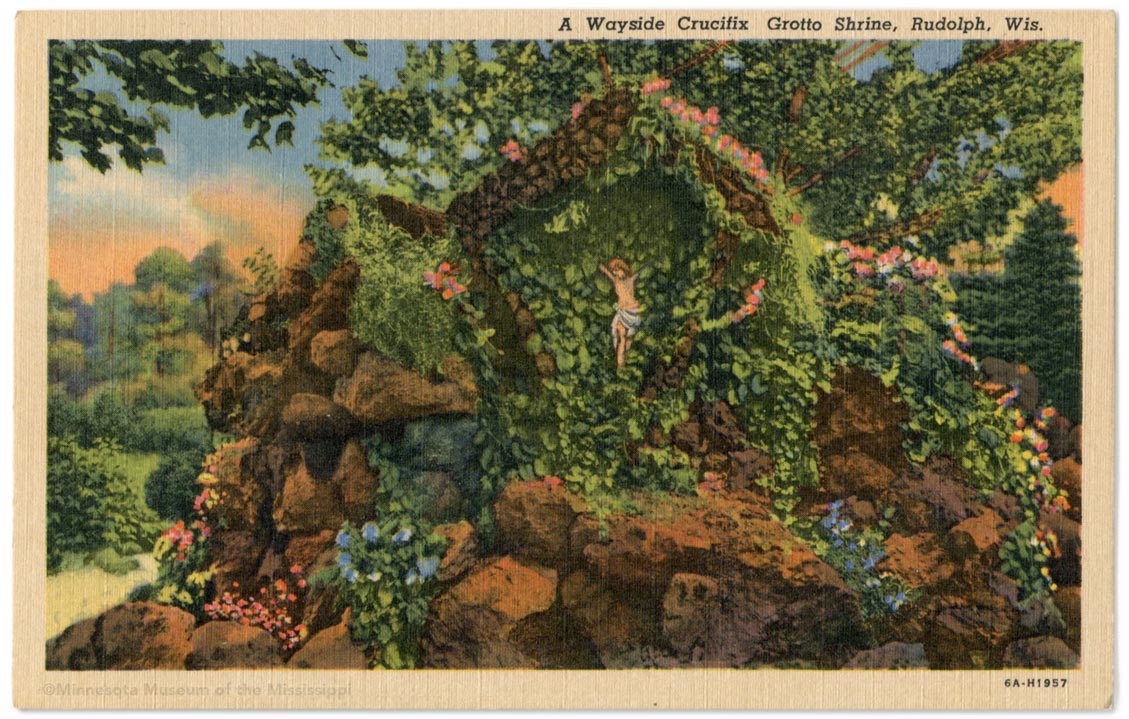 The Wayside Crucifix shrine was built indoors by Father Wagner in 1930 and installed in the spring. The crucifix is a wood carving from Switzerland.
Across the path from the wayside crucifix is the similar Lourdes Shrine, the first rock structure built by Father Wagner. Initially, he planted flower beds and began piling stones atop each other. Only after the rocks began to fall down did he realize that he would need to learn more about construction and how to use mortar to hold the stones together. The present Lourdes Shrine is his second, more permanent, attempt.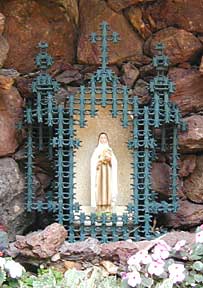 Behind the Stations of the Cross, a smaller rock shrine to St. Theresa contains a charming tramp art frame around a small statue.