---
Grotto of the Blessed Virgin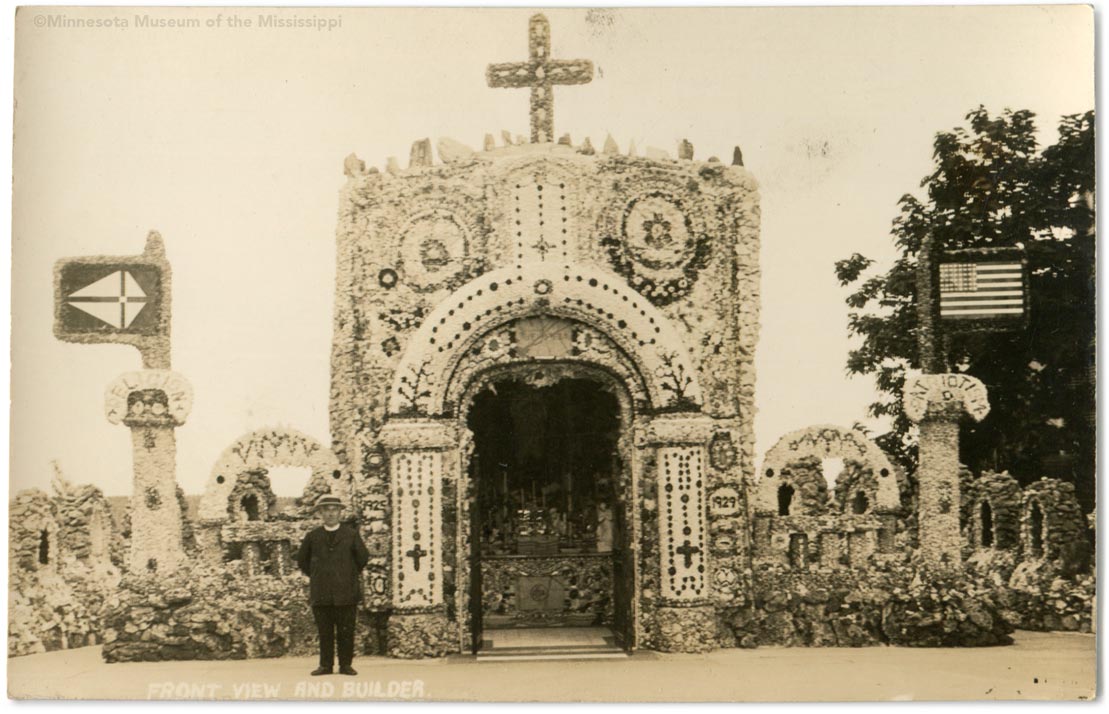 The centerpiece of the Dickeyville Grotto is the Grotto of the Blessed Virgin, begun in 1925 and finished in 1929. The front facade is about 25 feet high, with a strange resemblance to a face. Some of the other imagery is more directly symbolic. The three rosaries are said to represent the joyous, sorrowful and glorious mysteries. Flanking the grotto, decorative fences end in two pillars with the mottoes: RELIGION under the Papal flag, and PATRIOTISM under the Stars and Stripes. The interaction of church and state of Father Wernerus, culminating in the Patriotism Shrine. As an immigrant, Father Wernerus felt as passionate about his calling to the priesthood as his decision to come to America.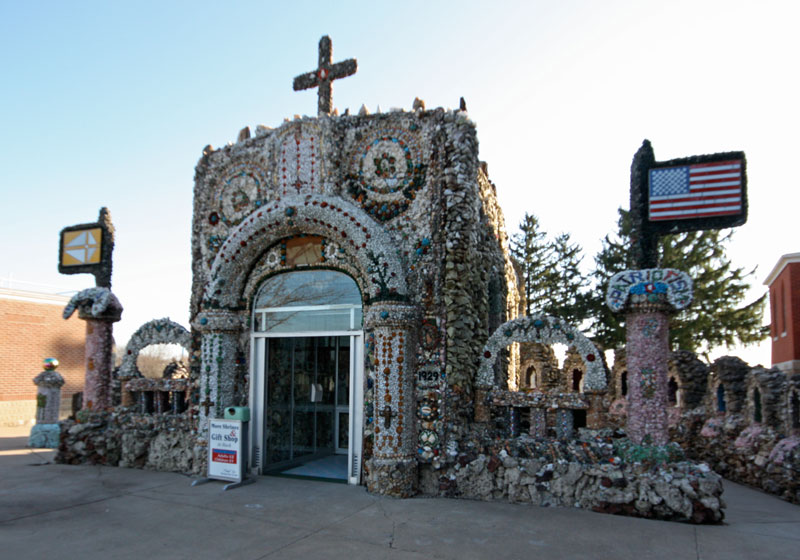 On an overcast day, the bright colors of the colored glass and planted flowers glow vibrantly amid the busy textures of broken quartz.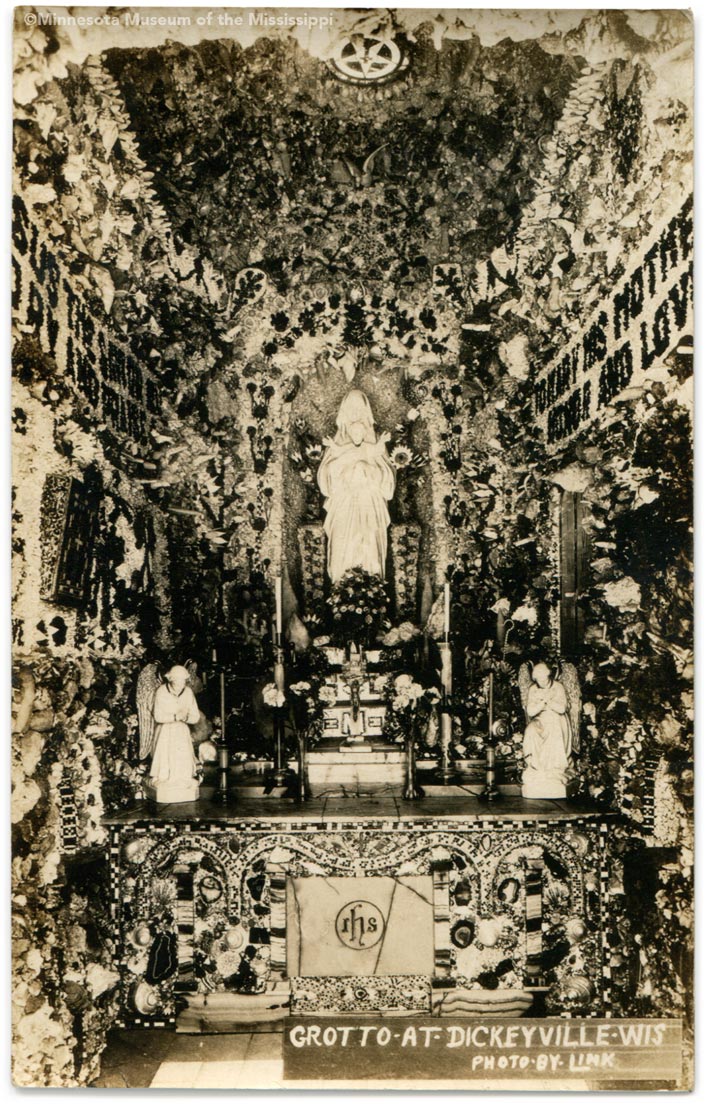 Entering the mouth of the grotto, our eyes adjust to the dim light. The interior is an astounding jewel box of saturated color and busy texture. The altar pictured above is crowded with miniature crucifixes, cut glass chalices and candleholders, coral, miniatures and other mementoes placed on low steps leading up to a statue of the Virgin and Child surrounded by glass flowers and stars. Pearly shells float like a halo above the altar. Glancing up at the ceiling, we are overshadowed by hundreds of stalactites cemented to the ceiling, collected on spelunking expedtions in Iowa by Father Wernerus himself. The dense profusion of stalactites used to create the image of a cave also recall the ornate grottoes of rococo European palaces, more so than any other midwestern grotto.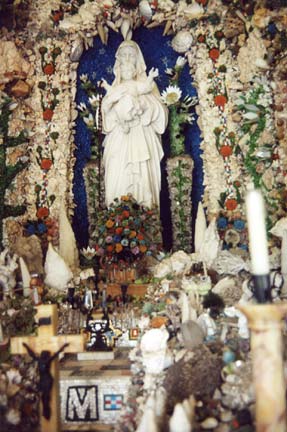 Covering the side walls of the grotto are Catholic pictographic symbolism made of colored glass shards and gold mosaic tiles. There are mottoes of the theological virtues, dedications to Jesus and Mary, symbols of the Chalice and Ten Commandments, and Loaves and Fishes. Rugged concrete nails, hammer, spear and ladder represent the Passion of Jesus and are said to be made of actual rock from the Holy Land.