1 Pancake, 1 Egg, 1 Sausage Patty
Chalet House of Omelettes
1935 5th St.
Eureka, California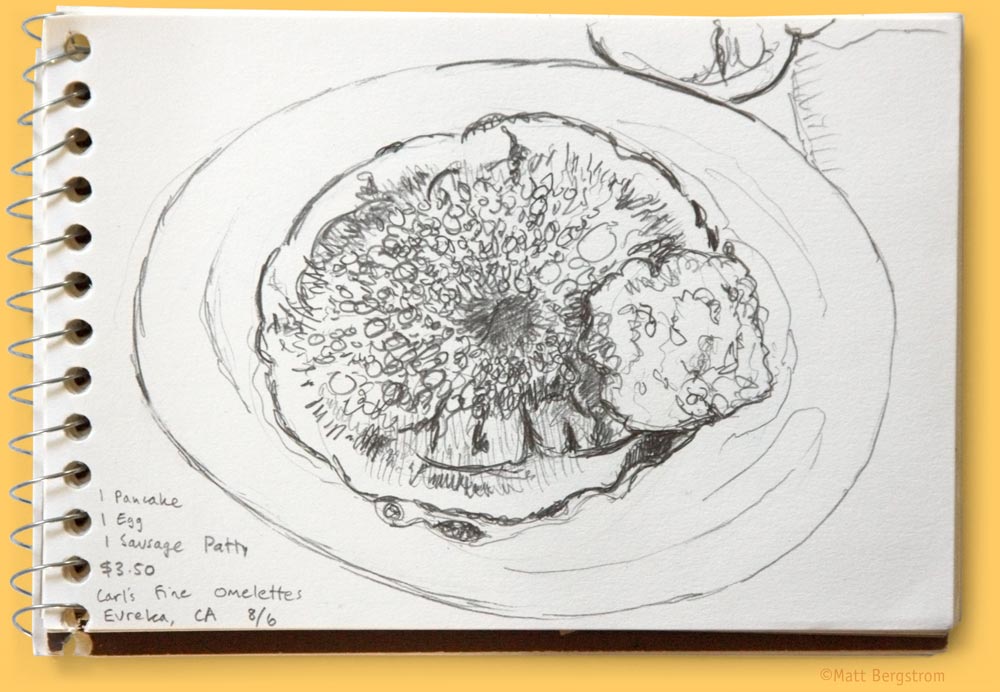 This roadside cafe along Highway 1 in Eureka opened in early 1969 as a Mr. Swiss location, a chain of burger and ice cream restaurants which started in Oklahoma City. The company built nearly 200 locations across the country in a distinctive architecture with a 2-story A-frame in back and low glassed-in dining area in front. By the late 1970s the company disbanded, though many of its buildings remained as restaurants. In 1976 Vera Johnson bought the Eureka location and completely remodelled it with new seating and homey wood panelling. "Le Chalet Coffee Shop" specialized in sandwiches and breakfast items served all day, leading to its later name as "Chalet House of Omelettes".