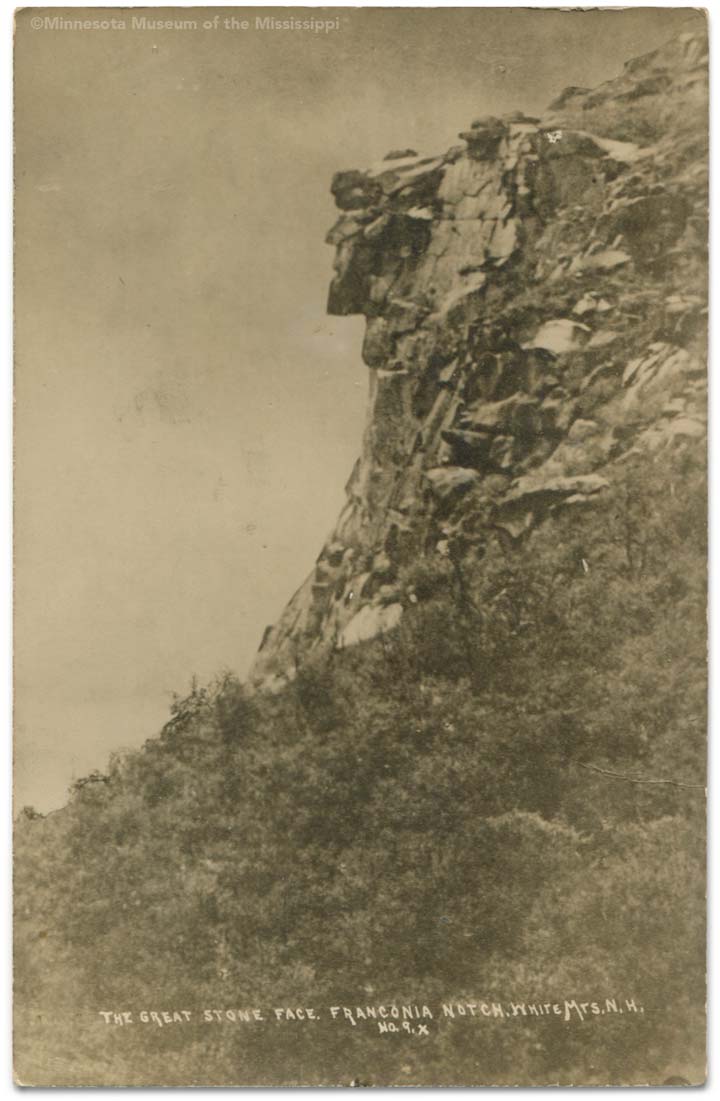 Obverse:
The Great Stone Face. Franconia Notch. White Mts. N.H.
Publisher:
Eastern Illustrating Co. Belfast ME
MNM#01-01073
The most famous of all rock faces, which sadly collapsed on May 3, 2005.
Popularized by Nathaniel Hawthorne in his short story "The Great Stone Face." It is New Hampshire's state symbol, reproduced on quarters, licensce plates, stamps, decorative china, and hundreds of postcards. Trail directions at www.gorp.com.

N 44° 09.632', W 71° 41.001'
Other views of this formation: