---
Courtyard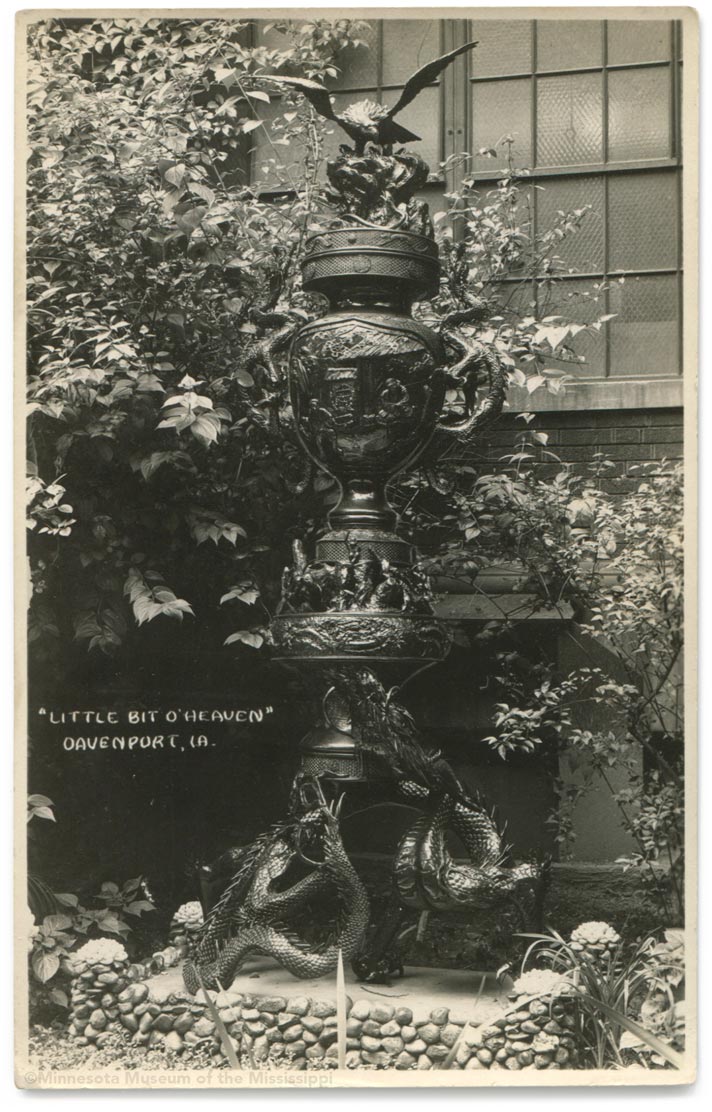 In the sunny courtyard of A Little Bit O' Heaven, Chinese art bronzes and European marbles were displayed along the east wall of one of the D.D. Palmer classroom building. Visitors could meander the pathways marked by low cobblestone walls among plantings to admire these treasures from B.J. Palmer's art buying adventure travels.
Nowadays most of the walls have been removed and the sculptures have been taken indoors, but a few can still be seen through the fence.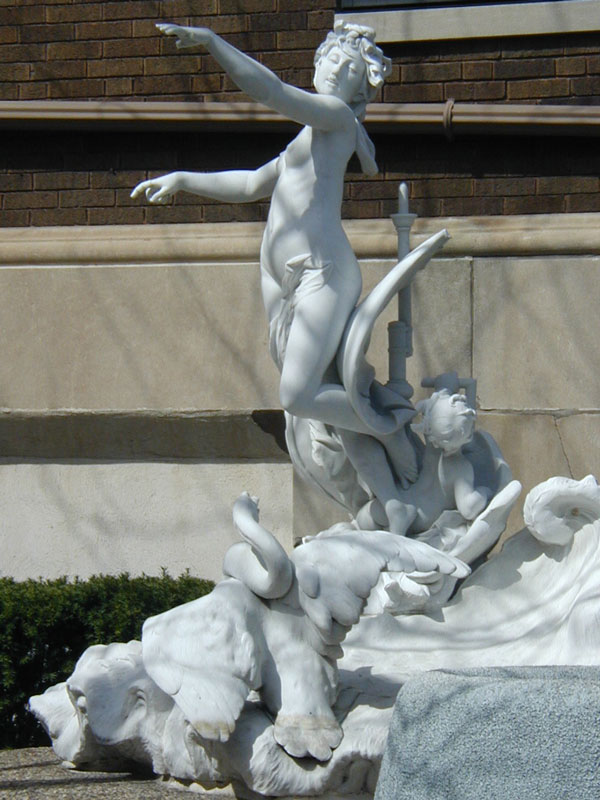 On the opposite side of the courtyard on the wall of the Palmer mansion, a quartet of Alaskan totem poles purchased from Ye Olde Curiosity Shop in Seattle looked over a small pond that in summertime was stocked with real alligators! Below the totem poles a tiled bench provides a good vantage point to watch the animals, and examine the fountain which spouts inexplicably from the chimmney of a tiny rock cabin watched over by numerous heads of stone buddhas. The flat back of the bench is used as advertising for B.J.'s aphorisms and life instructions. This one reads PEACE AND COMFORT HERE, while other benches in the courtyard order us to KEEP SMILING. To this day the Palmer campus is cluttered with words of wisdom painted throughout the hallways.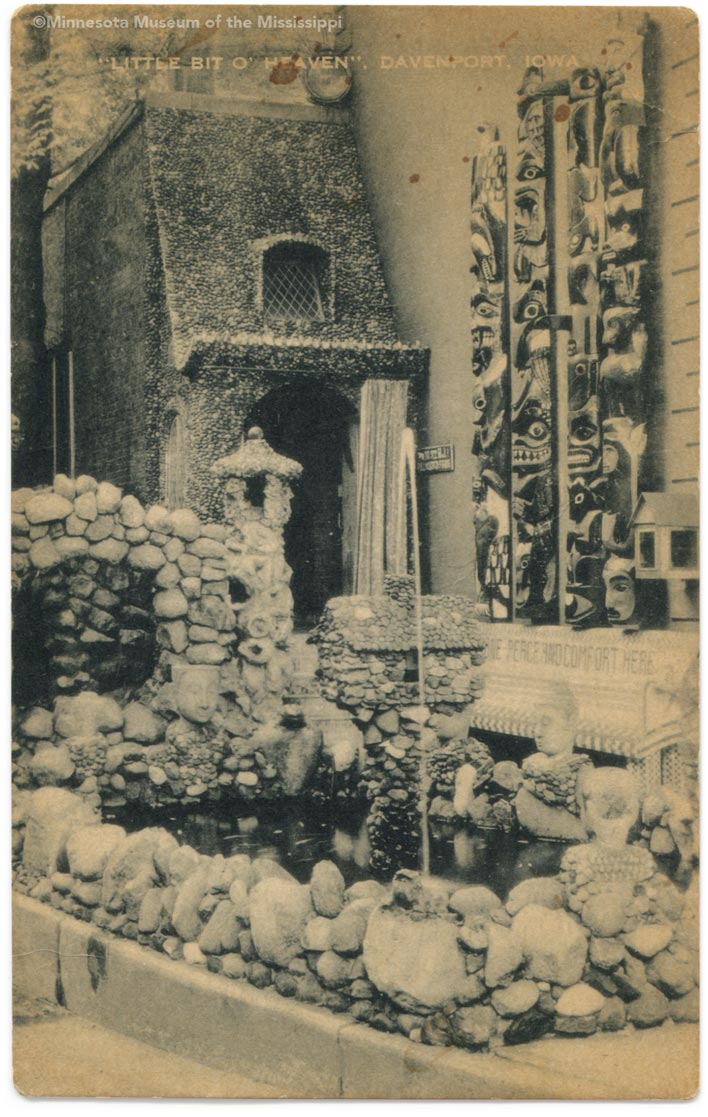 One other interesting item in this postcard is a small sign next to the door to the Palmer mansion reading: "To See B.J.! Pull Latch & String". There is a curtain across the doorway, as if B.J. might be waiting behind to make a theatrical appearance when summoned.