---
Little Bit O' Heaven No More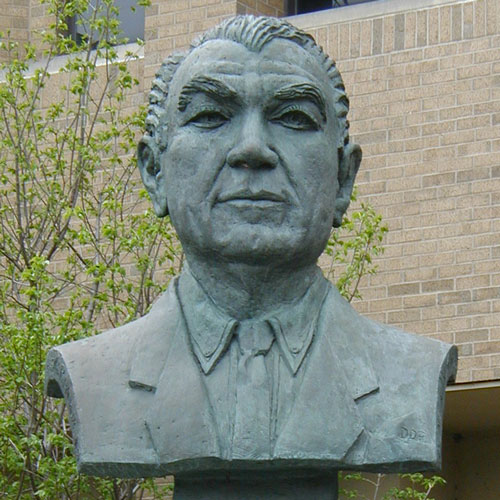 After B.J. Palmer passed away in 1961, his son David took over the Palmer College of Chiropractic. Under his leadership the school took on greater stature and respectability, becoming a non-profit institution. Lobbying with state legislatures won chiropractic acceptance as a legitimate medical procedure from insurers. As the science of chiropractic became more mainstream, the art and philosophy of chiropractic were minimized. The esoteric and occultish aspects of B.J. Palmer's controversial version of chiropractic were quietly put into the closet of out-moded ideas. Most of A Little Bit O' Heaven was demolished in 1981 with new additions to the college campus and its art pieces hidden in the basement of the Palmer Mansion.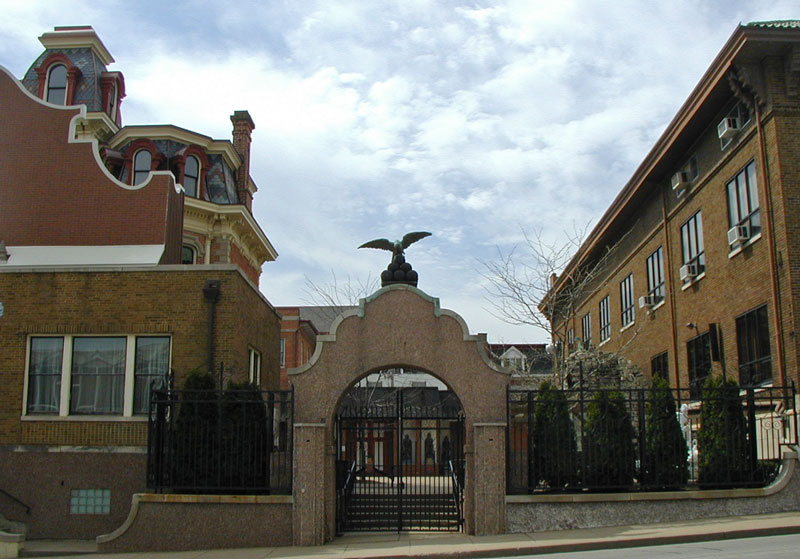 To the outsider the college appears much the same as any small vocational college. The campus has grown by purchasing existing buildings and adding new construction, creating a charming tangle of hallways and interconnected passages out of alignment from one another. Youthful students in Palmer sweatshirts and book bags walk the halls from class to the library or student center. Bulletin boards announce recent meetings of clubs and study groups just like any other school. The passing students seem intent on getting their degrees and moving out into the world to earn a living. But throughout the campus the brash voice of B.J. still seeks to enlighten these students to set their sights higher than day-to-day entrepreneurial materialism.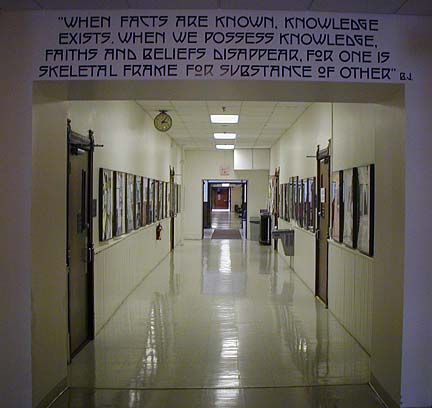 One of B.J. Palmer's greatest achievements was his vast collection of over 4000 human skeletal remains, one of the largest collections in the world. These were used for student instruction as well as research into the various abnormalities of bone development. Just like his eccentric art collections, the osteological collection was no doubt another obsessive pursuit which could be exhibited as a badge of authority on its subject matter. For years the college advertised the collection as one of the best resources the school had to offer.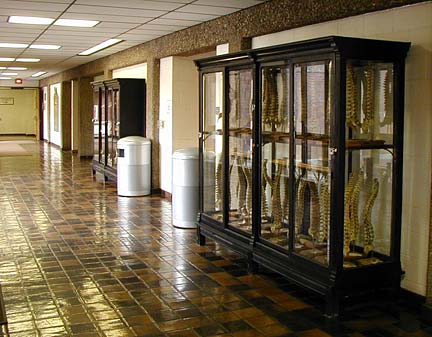 Again, after B.J.'s death, the unique collection fell into disarray. Many of the specimens were misplaced or lost when they were moved to storage or other locations. No longer used as teaching tools, the bones seemed irrelevant to current students. After languishing in their dusty cases for decades, the Palmer College has recently taken efforts to clean and restore the collection. In the hallways of the library building it is possible to see a few of these antique specimens.