---
Guest Register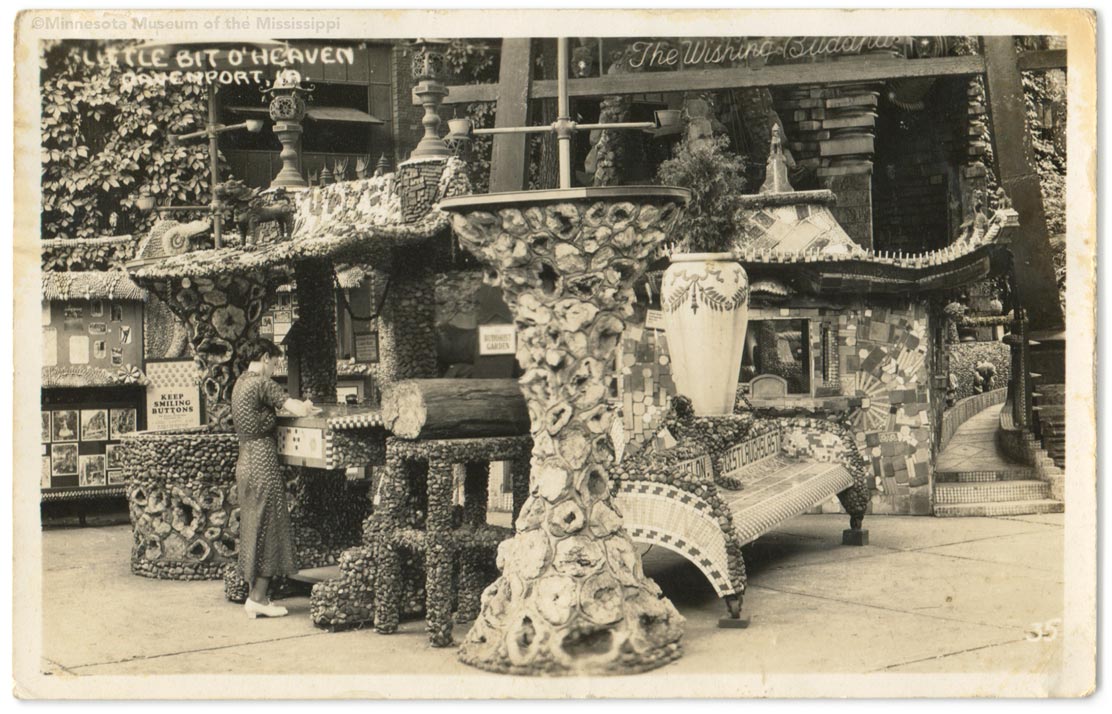 Here visitors to the garden could sign the guest register and marvel at the number of visitors to Davenport from all over the world. Next to the register is a log of petrified wood on display, and tall columns made from geodes. On the left of the picture we can see a shell-encrusted display of postcards available at the gift shop and "Keep Smiling Buttons" (a precursor of the smiley face of the 1970s?).
Gift Shop Kiosk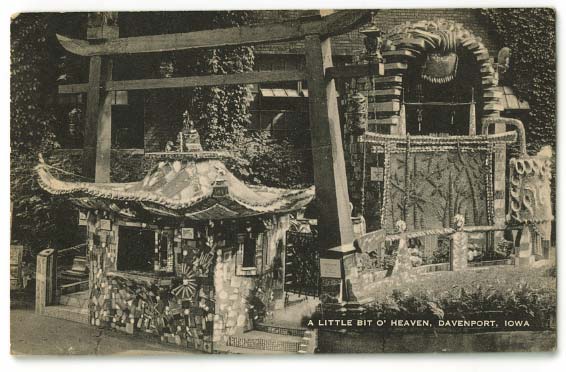 This attractive little kiosk sold postcards and souvenirs to garden visitors. Behind the kiosk we can see the small Buddha Garden, and a path leading to the rugged grotto-like enclosure of the massive Wishing Buddha, which became no doubt a prime target for pennies and nickels.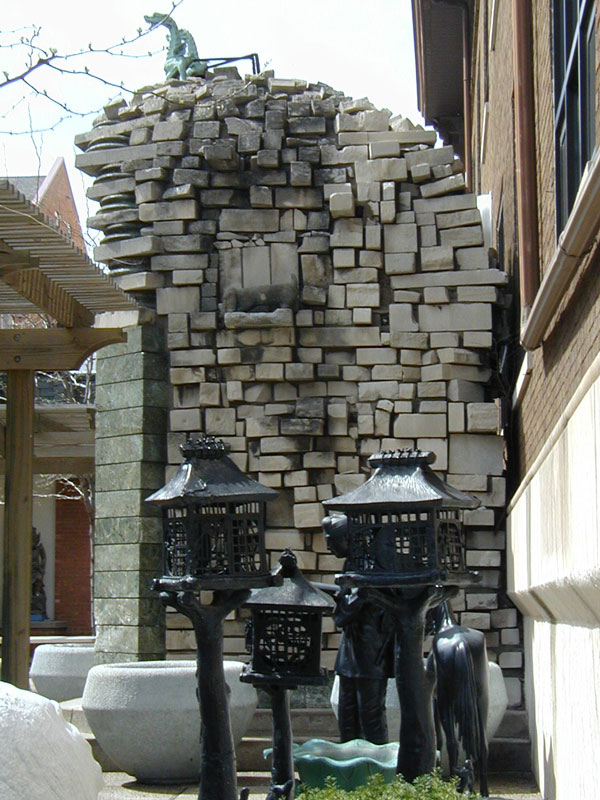 Though it is impossible to see from outside the gate, the ancient Wishing Buddha is still there today. Inside the shelter is a 1100-year old Japanese bronze buddha, at 10 feet high and 3-tons one of the largest buddhas in the U.S. One story about its purchase says that when B.J. purchased the statue in 1927 the Japanese government attempted to block its removal. B.J. persuaded the officials by assuring them that the statue would be given proper respect, and indeed for many years incense was burned 24 hours a day in its honor, perhaps up until the garden was dismantled.