---
Mollie Jenson's Zoo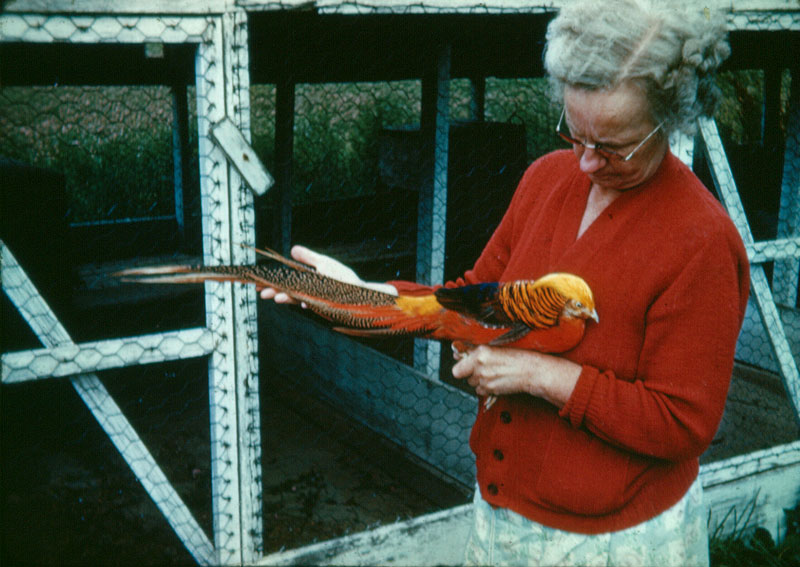 Around 1935, a cousin who knew Mollie's love of animals gave her a pair of baby raccoons he'd found trapped in a milk can. Mollie fed them milk from a doll bottle and they grew up tame in her care. Soon thereafter a neighbor gave her two similarly orphaned squirrels. Over the next few years she acquired dozens of other native and exotic animals. She built two rows of chicken-wire cages east of the house and her homemade zoo become a local tourist attraction.
The collection eventually grew to about 150 animals, including foxes, pheasants, a talking crow, peacocks, partridges, rabbits, pigeons, badgers, porcupines, skunks, parrots, monkeys and owls. She became known regionally as an animal caretaker and neighbors and strangers gave her unwanted pets and animals for her little farm zoo.
In 1941 she received a phone call from a Minneapolis suburb. Was she interested in a lion? Though she declined, the next day a car arrived and two drunk occupants dropped off the beast. The poor lion had been living in a cage at a roadside eatery until neighbors complained of its roaring. It had been fed only restaurant scraps and was malnourished and near death. Mollie brought it back to health and named it Powder. The gentle lion loved to be petted and scratched.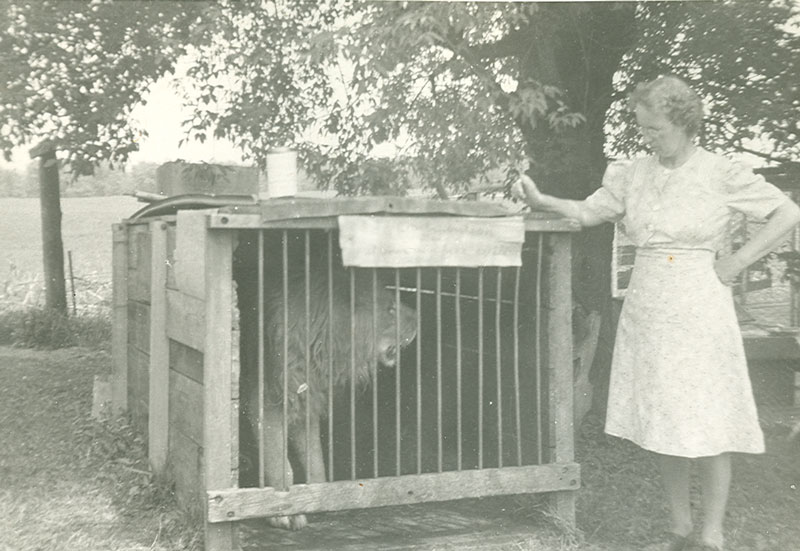 A few years later, a travelling circus left her a trained bear which had lost a paw in a car accident and could no longer perform. A second bear arrived later which was tame enough to come into the house now and then, and ride in the car to town.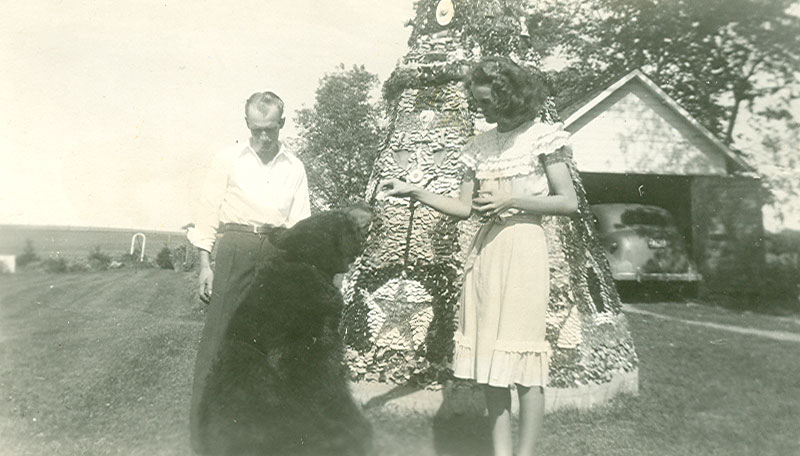 Feeding the many animals was always a challenge. Powder the lion alone consumed seven or eight pounds of meat every day. Jenson woke every morning at 5:45 for the first of two feedings. Local grocery stores gave her unsold vegetables and fruit, and farm neighbors contributed meat to help support the zoo. A donation jar for visitors helped cover some of the food expenses.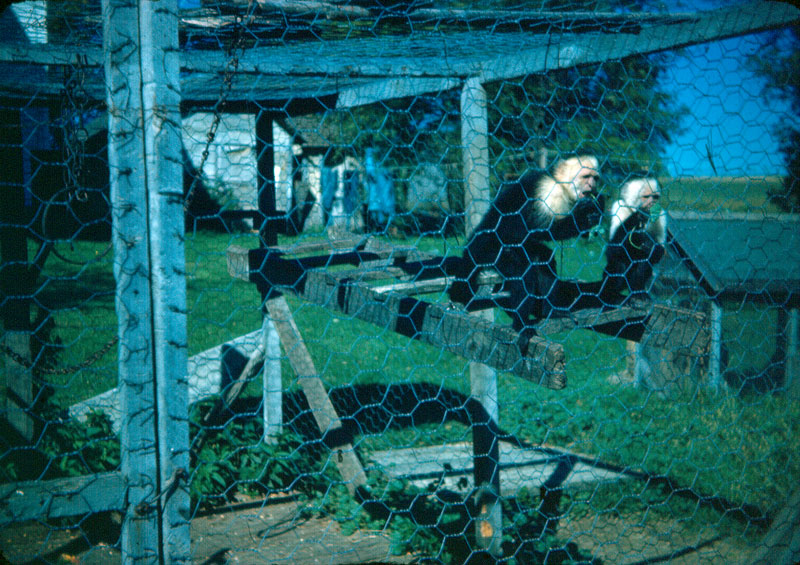 Mollie Jenson closed her zoo in 1959 and found homes for the remaining animals. The monkeys, her favorites, went to Como Park Zoo in St. Paul.
photos courtesy Richard Moldenhauer