---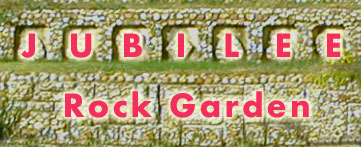 ---
Memorial Arch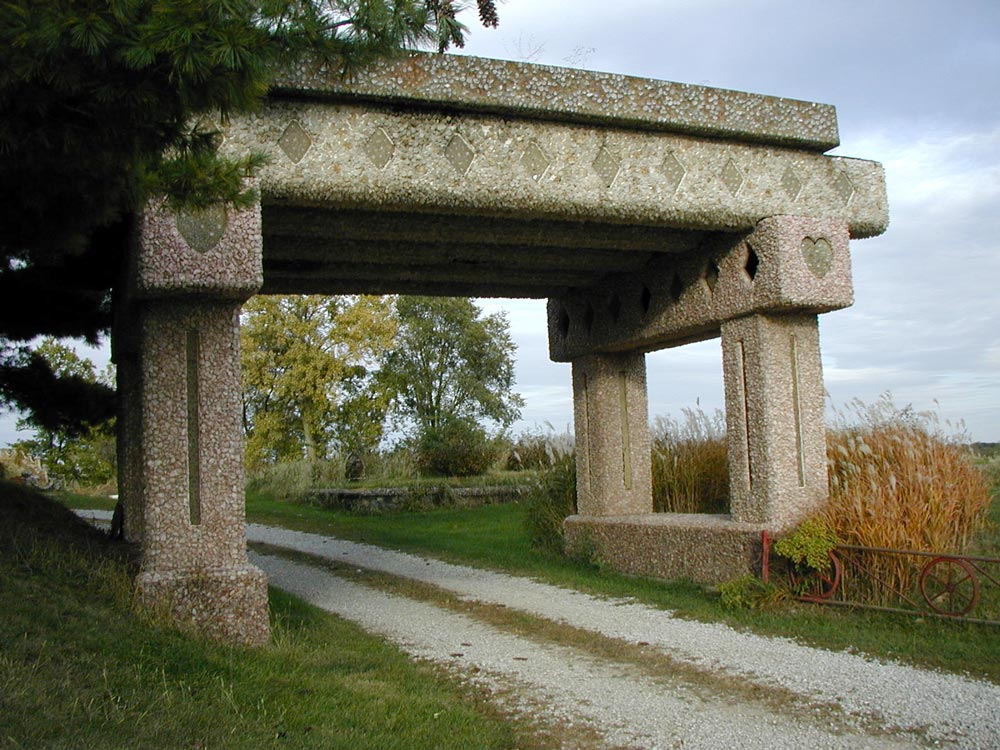 The largest structure at the Jubilee Rock Garden is a massive square arch built over the driveway entrance to the property. After Ethel Notzke passed away in 1963, William spent ten years building this arch in memory of her. In a 1974 newspaper interview, he admitted that she might have not appreciated his grand monument to her, but he was proud of it all the same. The arch stands 16 feet hight and 27 feet wide and incorporates 25 tons of concrete and rock.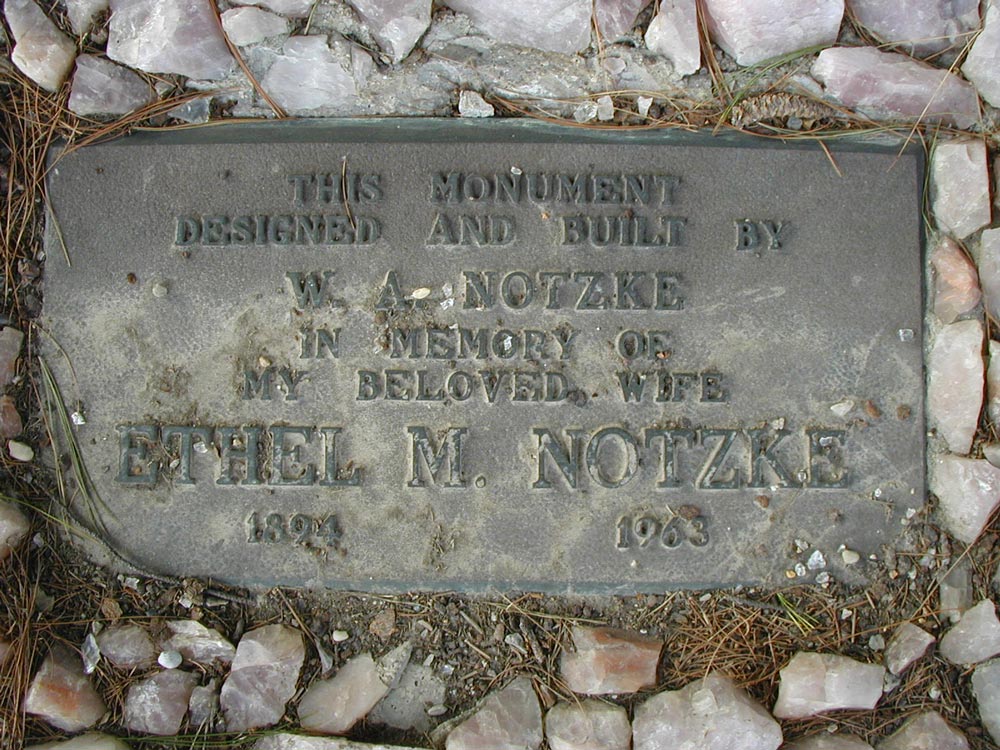 The monumental arch is covered with pink and white quartz which Notzke hauled from Colorado and Arkansas.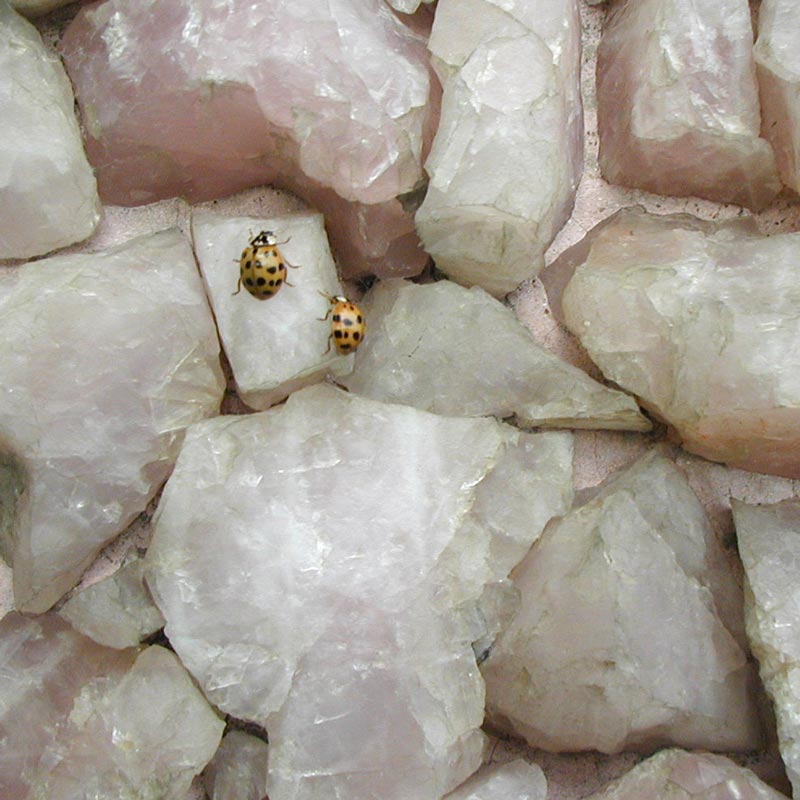 William and his son Lowell built the arch in pieces in an indoor workshop. The 27-foot long concrete slabs were poured flat then later raised into place on the arch using a homemade hoist. Decorative panels in the shape of diamonds and hearts lining the panels are made using clear or translucent glass to the interior. Notzke wired the inside of the hollow slabs with lights to illuminate these glass panels. The lights were only lit on Memorial Day and Ethel's birthday, May 14.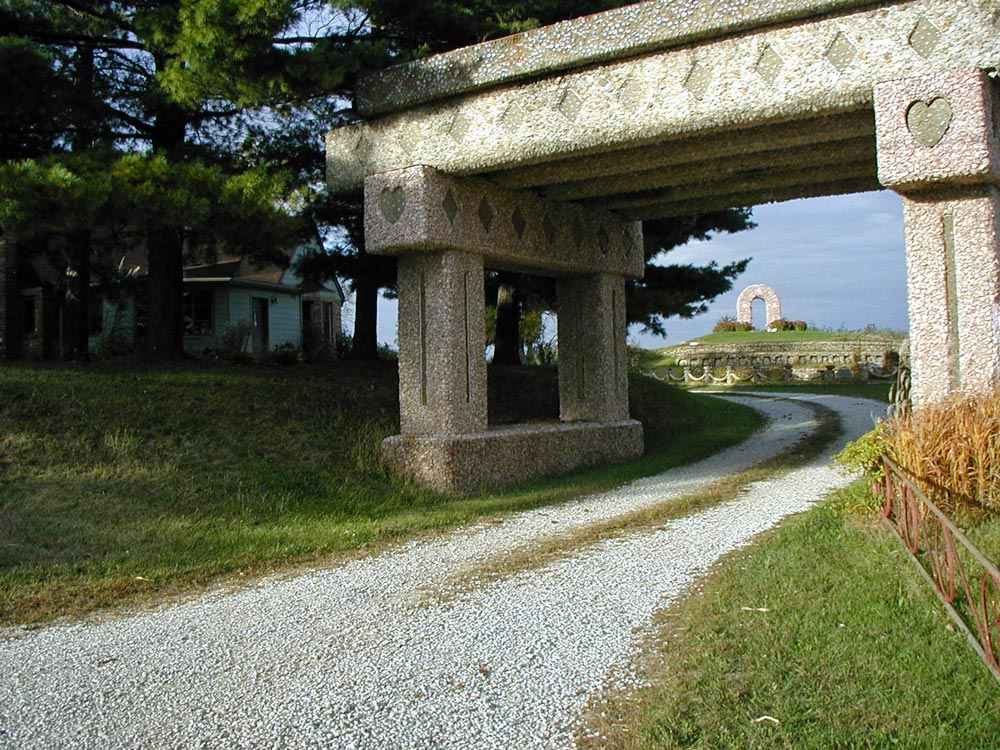 William Notzke passed away in December 1980. The 15-acre farm was passed to his children. The Jubilee Dairy building fell into disrepair and was torn down in the 1990s, though its foundation still remains. The property is not currently open to the public.
References
"Man, 83, finishes 25-ton arch as memorial to wife", The Argus, Sept 13, 1974
"Jubilee Rock Garden may bloom again", Peoria Journal-Star, Jun 12, 1988
Sacred Spaces and Other Places, Lisa Stone & Jim Zanzi, The School of the Art Institute Press, 1993
Read more about the Jubilee Rock Garden