---
Ten Commandments, World's Smallest Church, Wisconsin in Miniature
Entering the garden from the parking lot, the first thing we see at the southernmost end of the grotto are a number of small buildings and low rock constructions.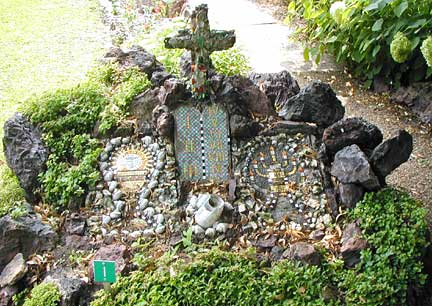 First, a small monument representing the Ten Commandments, featuring some fine mosaic work of tiny gold and color-glazed tiles, seashells, and larger rocks.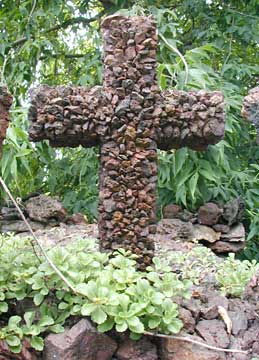 A sidewalk leads to the Small Stone Church, built by Father Wagner in 1940. It is too small to enter, but we can peek in through the colored glass windows at eye level. The church was built indoors over the winter then installed in sections. A cross on top shows the fine detail of Father Wagner's work: the small stones blend well with the larger rocks which make up the roof of the structure below.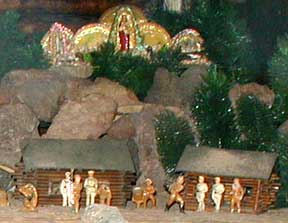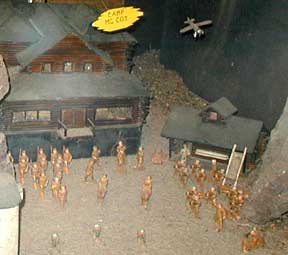 Next door, a tiny log cabin contains a diorama of archetypical Central Wisconsin scenes. Peeking through the window, we can see toy soldiers drilling at Camp McCoy, a colorful shrine on a hilltop above a log cabin village, airplanes and semi trucks driving along a country road, hunters and farm buildings. The effect is more like nativity scene diorama than a model railroad, more symbolic toy panorama than representative scale model.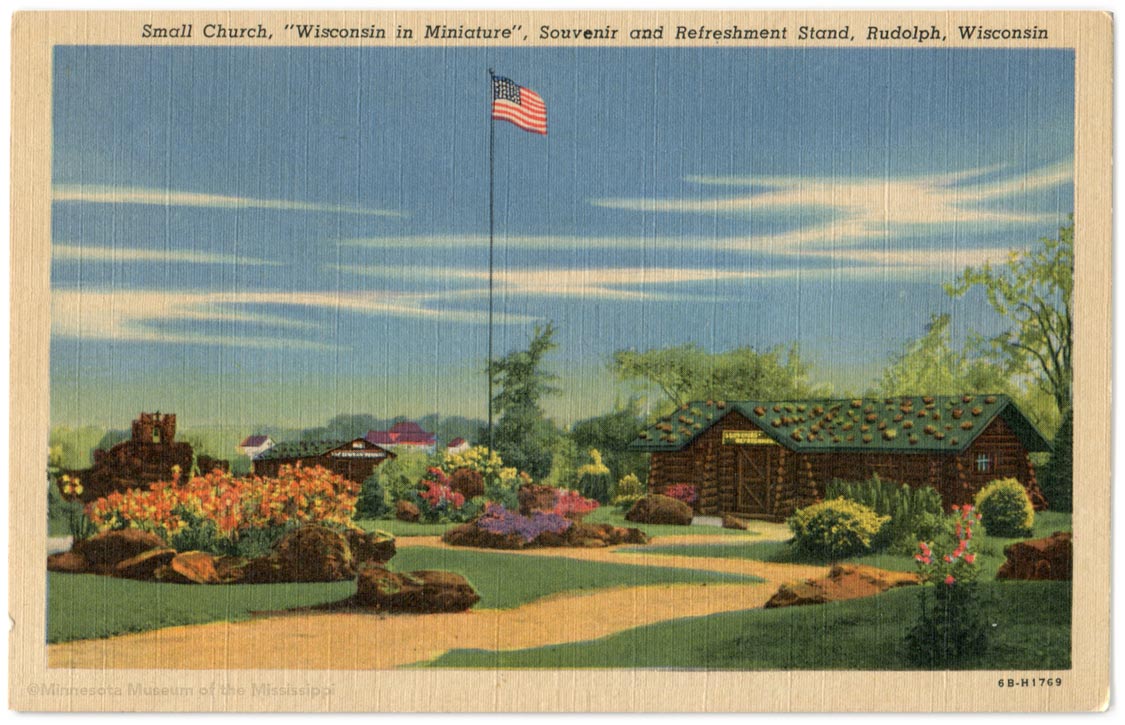 A larger log building built in 1934 once held a gift and snack shop. Nowadays it houses grotto memorabilia in a little museum. There are fascinating photos of the early days of the park, vintage souvenirs and information about how each area was built. The stones on the rooftops in the postcard image were meant to recall the rural alpine buildings of Switzerland and Austria.