---
War Memorial Shrine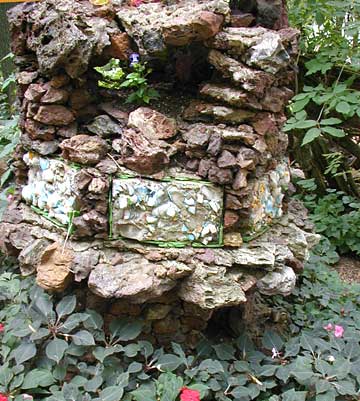 Leaving the small log cabin museum, the plantings become denser and richer. Here, a rock planter provides shelter for an entire family of chipmunks.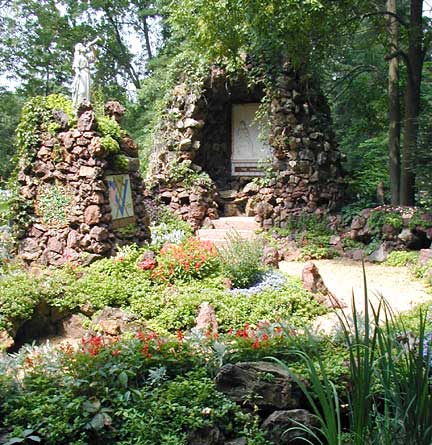 A circular walk showcases the flowers around the War Memorial, built to honor the dead of World War II. Beyond the memorial, we see the enormous cavelike Annuciation Shrine, draped in vines and lush greenery.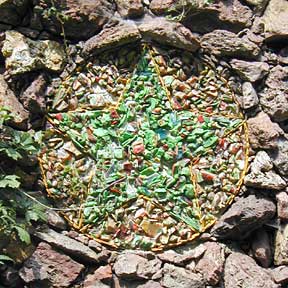 Most of the rock constructions at the Rudolph Grotto are covered in reddish gossan rock, but here and there are ornate details made of other materials. The panels of the War Memorial feature some spectacular broken glass mosaics. Like Father Wernerus at the Dickeyville Grotto, Father Wagner experimented with melting scraps of colored glass together in a furnace to create fused lumps of bright opaque color, which were then shattered into smaller pieces to use in decorative designs.